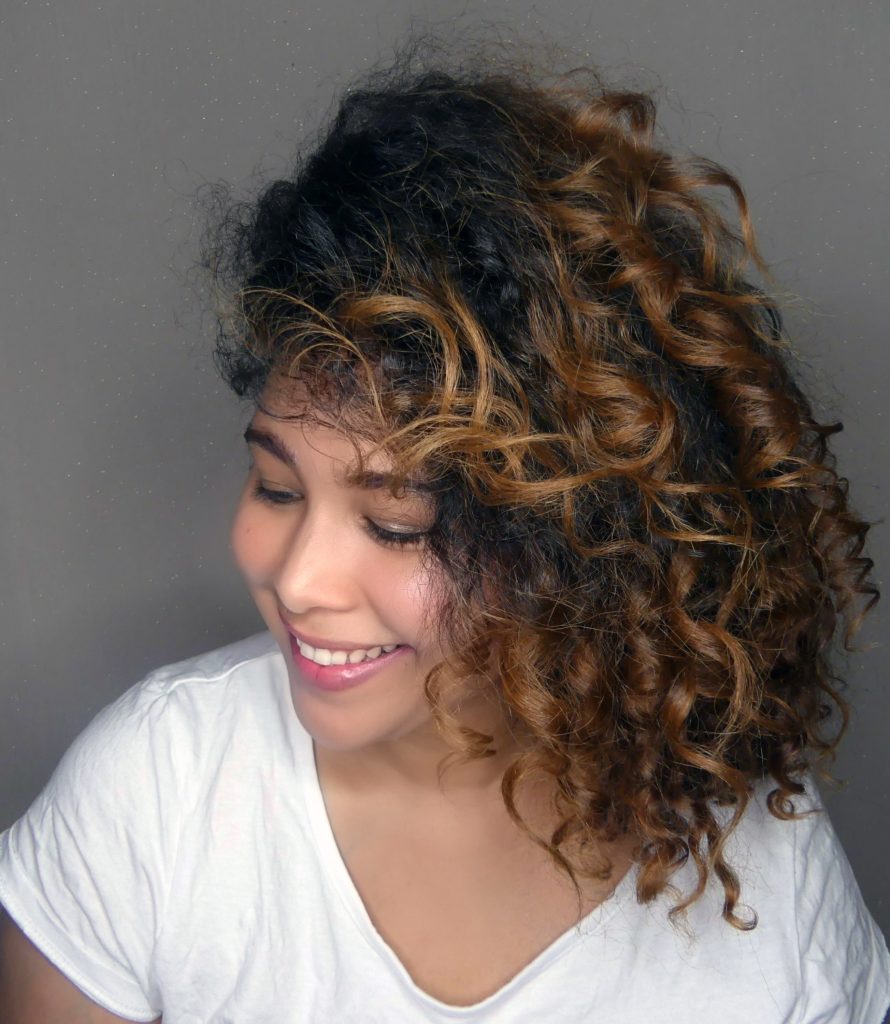 Gel is a staple product of The Curly Girl Method, but finding the best one for your hair can be a challenge.
And of course, half the battle is just finding gels that are Curly Girl Approved. This list has you covered!
If you're searching for the perfect curly girl gel, here are 25 to consider:
This page does contain affiliate links, which means if you purchase something using the product links on this page, I may get a small commission. This comes at no extra cost to you and helps keep this site running. Thank you!
Also, I follow the simplified version of the Curly Girl Method most directly derived from the Curly Girl Handbook. This means the only ingredients I look to avoid are sulfates, silicones, and drying alcohols. If you have more ingredients that you look to avoid, it would be a good idea to check the ingredients for yourself before making a purchase.
1. Eco Style Olive Oil, Argon Oil, etc
2. Aussie Instant Freeze Sculpting Hair Gel
3. Tresemme Mega Sculpting Gel
4. Biotera Styling Defining Gel
5. Fruit of the Earth Aloe Gel
6. Not Your Mother's Curl Talk Gel
7. Aunt Jackie's Don't Shrink Flaxseed Elongating Curling Gel
8. Kinky Curly Curling Custard
10. Cantu for Natural Hair Moisturizing Twist and Lock Gel
11. Garnier Fructis Curl Treat Jelly
13. The Mane Choice Crystal Orchid Biotin Infused Styling Gel
14. Curly Hair Solutions Curl Keeper Original Gel
16. Curls Goddess Glaze Curl Gel
17. Shea Moisture Coconut & Hibiscus Curling Souffle Gel (and other Shea Moisture Gels) 
18. Herbal Essence Totally Twisted and Set Me Up Gels
19. Garnier Fructis Pure Clean Styling Gel
20. CurlMix Pure Homemade Flaxseed Watermelon and Lavender Gels
21. Design Essentials Natural Honey Curl Forming Custard
22. Curly Curl Gello Conditioning and Hydrating Gel
23. CurlSmith Curl Defining Styling Souffle
You can check ANY gel to see if it's curly girl approved at Is It CG?
Need a Curly Girl Approved conditioner? Check out this list!
For more curly girl products, check out this post: Curly Girl Beginner Products.
Looking for more guidance on your curly hair journey?
For beginners
If you're new to curly hair care and looking for some help, you should check out the No-Stress Guide to Curly Hair Care!
After spending two years learning and caring for my curly hair, I wanted to create my own, in-depth guide to help fellow curlies create incredible curls in the easiest way possible. 
It took me a while, but I eventually found an approach that helped me create a curly hair routine that fits into my life in the simplest way possible. And now I want to help you do the same!
For more intermediate/advanced guidance
If you've been on your curly hair journey for a while but still have some struggles, check out Curly Hair Problems!
After spending hours scouring the internet looking for solutions to my own curly hair problems, I found myself wishing for an easier, more comprehensive guide to the most common problems.
So that's what I created!
Curly Hair Problems offers you 78 total solutions to the five most common curly hair care problems, including frizz, curl clumps, limp curls, product issues, and scalp issues.
Sound off: What's your favorite Curly Girl Gel? Tell us in the comments! And if I missed a favorite, leave that in the comments too! I'll update the list. 🙂