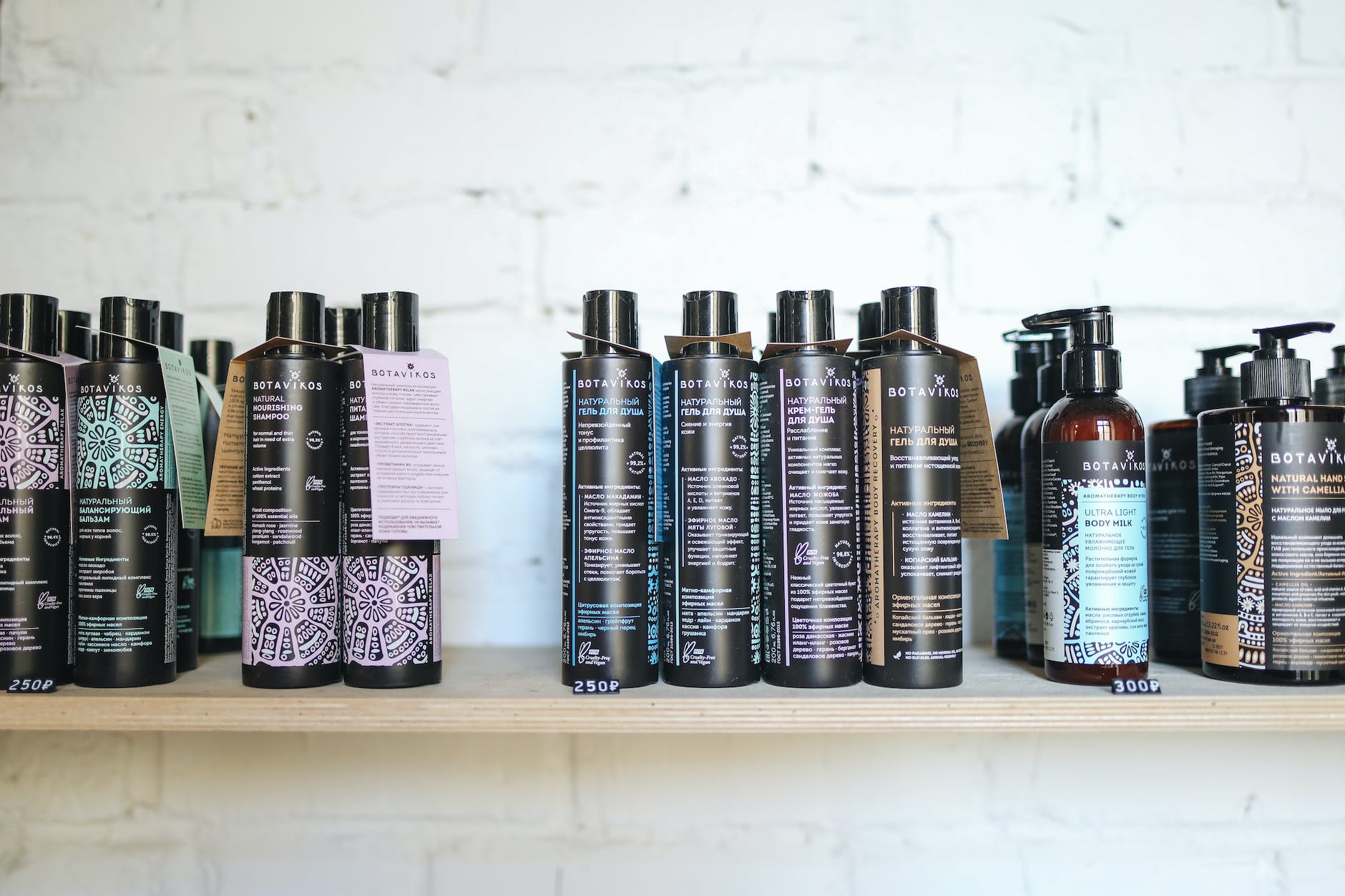 If you follow the Curly Girl Method, you need a good conditioner. But of course, every curly girl has different needs, which means it may take some trial and error to find a conditioner that works for you.
And while shampoo isn't essential to the curly girl method, a lot of us prefer it to co-washing.
Here are 50+ curly girl approved shampoos and conditioners! 
This page does contain affiliate links, which means if you purchase something using the product links on this page, I may get a small commission. This comes at no extra cost to you and helps keep this site running. Thank you!
Also, I follow the simplified version of the Curly Girl Method most directly derived from the Curly Girl Handbook. This means the only ingredients I look to avoid are sulfates, silicones, and drying alcohols. If you have more ingredients that you look to avoid, it would be a good idea to check the ingredients for yourself before making a purchase.
Shampoos
1) Cantu Sulfate-Free Cleansing Cream Shampoo
2) Shea Moisture Coconut and Hibiscus, Jamaican Black Castor Oil, Raw Shea Butter, etc.
3) Not Your Mother's Curl Talk Curl Talk Shampoo
4) Verelle Hydrating Sulfate-Free Hairwash
5) OGX Weightless Hydration + Coconut Water Shampoo
6) Not Your Mother's Naturals Shampoos Blue Sea Kale and Pure Coconut Water, Coconut Milk & African Marula Tree Oil High Moisture, Tahitian Gardenia Flower & Mango Butter, etc
7) Burt's Bees Very Volumizing Pomegranate Shampoo
8) Pacifica Pineapple Curls Curl Defining Shampoo
9) OUIDAD Vitalcurl+ Clear & Gentle Shampoo
10) Maple Holistics Pure Tea Tree Oil Shampoo
11) Trader Joe's Tea Tree Tingle Shampoo
12) Pantene Pro V Rose Water Shampoo
13) Puracy Citrus & Mint Sulfate-Free Natural Daily Shampoo
14) Mielle Organics Babassu Oil Conditioning Sulfate-Free Shampoo
15) Suave Professionals Natural Shea Butter & Pure Coconut Oil Sulfate-Free Cleansing Shampoo
16) Love Beauty & Planet Turmeric and Tonka Essence Prevent and Preserve Sulfate Free Shampoo
17) TGIN Moisture Rich Sulfate Free Shampoo For Natural Hair With Amla Oil and Coconut Oil 
18) Kinky Curly Come Clean Sulfate Free Shampoo
20) Jessicurl Gentle Lather Shampoo Citrus & Lavender
21) Aquage Seaextend Silkening Shampoo
22) ArtNaturals Argan Hair Growth Shampoo
23) Phargin Naturals Sulfate Free Anti-Dandruff Shampoo
24) Aveeno Scalp Soothing Almond Oil Blend Shampoo for Deep Hydration
25) Mixed Chicks Sulfate-Free Shampoo
Conditioners
26) Suave Essentials Tropical Coconut
28) Vo5 Herbal Escape Conditioners
29) Shea Moisture Conditioners (Curl and Shine, Jamaican Black Castor Oil, Raw Shea Butter, etc)
30) Not Your Mother's Naturals Tahitian Gardenia Flower & Mango Butter Curl Defining Conditioner (Most, if not all Not Your Mother's Naturals are CG approved)
31) Verelle Curl-Enhancing Conditioner
32) Burt's Bees More Moisture, Very Volumizing Conditioners
33) Say Yes to Carrots Nourishing Conditioner
34) Say Yes to Naturals Coconut and Argon Oil
35) HONEYDEW Hydrating Conditioner Mint & Tea Tree Oil For Dry and Damaged Hair
36) Cantu Hydrating Cream Conditioner
37) CurlSmith Curl Quenching Conditioning Wash
38) Living Proof No Frizz Conditioner
39) Ouidad VitalCurl+ Plus Balancing Rinse Conditioner
40) Bumble and Bumble Bb.Creme De Coco Tropical-Riche Conditioner
41) Pacifica Pineapple Curls Curl Defining Conditioner
42) Matrix Biolage Hydrasource Aqua-Gel Conditioner
43) Everyone Sulfate-Free Hair Conditioner, Nourish
44) Maple Holistics Tea Tree Oil Conditioner 
45) Jessicurl Aloeba Daily Conditioner
46) LUS Love Ur Curls Hydrating & Detangling Conditioner
47) Trader Joe's Tea Tree Tingle Conditioner with Peppermint and Eucalyptus
48) Bumble and Bumble Seaweed Conditioner 
49) Curls Coconut Sublime Moisturizing Instant Conditioner
50) Curly Girl Citrus Conditioner
To check on a product not listed, check out Is It CG?
Looking for more guidance on your curly hair journey?
For beginners
If you're new to curly hair care and looking for some help, you should check out the No-Stress Guide to Curly Hair Care!
After spending two years learning and caring for my curly hair, I wanted to create my own, in-depth guide to help fellow curlies create incredible curls in the easiest way possible. 
It took me a while, but I eventually found an approach that helped me create a curly hair routine that fits into my life in the simplest way possible. And now I want to help you do the same!
For more intermediate/advanced guidance
If you've been on your curly hair journey for a while but still have some struggles, check out Curly Hair Problems!
After spending hours scouring the internet looking for solutions to my own curly hair problems, I found myself wishing for an easier, more comprehensive guide to the most common problems.
So that's what I created!
Curly Hair Problems offers you 78 total solutions to the five most common curly hair care problems, including frizz, curl clumps, limp curls, product issues, and scalp issues.
Sound off: What's your favorite curly girl shampoo and/or conditioner? Also, feel free to link to any I missed!