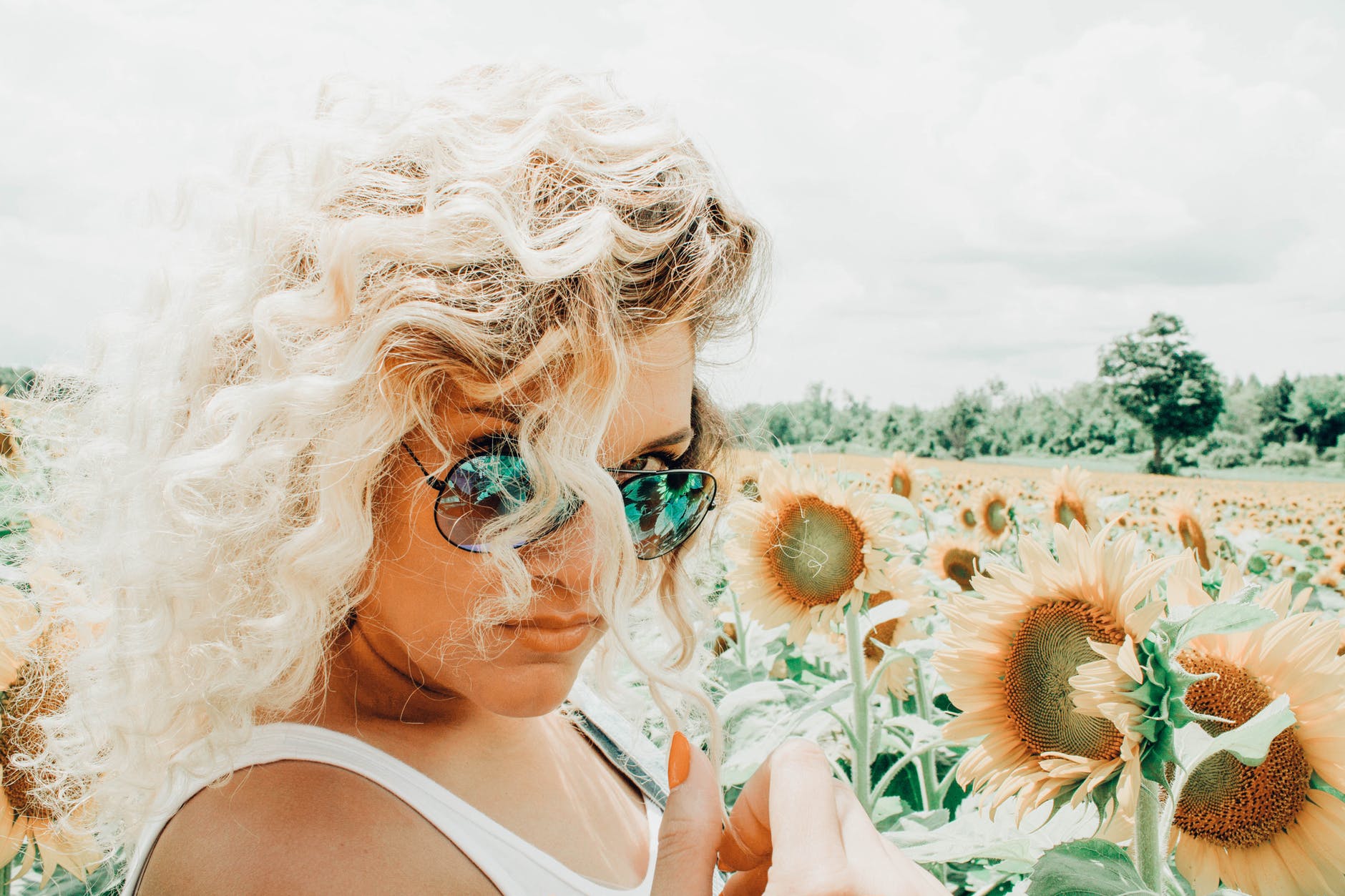 Gel is an essential curly girl method product.
Running a curly hair blog means I've tried more than my fair share! So it seemed like time for a post that featured some of my favorite curly hair gels.
Here are 6 awesome curly girl approved gels to try out.
Side note: this page does contain affiliate links, which means if you purchase something using the product links on this page, I may get a small commission. This comes at no extra cost to you and helps keep this site running. Thank you!
Also, I follow the simplified version of the Curly Girl Method most directly derived from the Curly Girl Handbook. This means the only ingredients I look to avoid are sulfates, silicones, and drying alcohols. If you have more ingredients that you look to avoid, it would be a good idea to check the ingredients for yourself before making a purchase.
Mielle's Honey and Ginger Gel
I absolutely love this honey ginger scent! It's just the right balance of sweet and spice. It's light, but noticeable without being overpowering. This gel did a really good job holding my curl clumps together and keeping frizz at bay
This gel gave me some looser definition than I normally get, and if you've been following this blog for a while, you know that's a big plus for me.
Check out the full product review here!
The Mane Choice Crystal Orchid Biotin Infused Styling Gel
I found that this gel created a very nice cast that broke up pretty easily. My curls looked great for days! I tend not to have a lot of success with harder hold gels. So, I was pretty impressed with how easily the gel cast broke up.
I was also impressed by how flexible, yet long-lasting the hold was. Typically, once my hair dries, my part is locked in. But with this gel, I was actually able to flip my part and have it look decent.
This product boasts that it both moisturizes and defines curls and I found this to be very true. My curls had great definition for days and I found I could use less product and leave-in conditioner with this gel.
Check out the full product review here!
Mielle's Hawaiian Ginger Gel
I found this had pretty decent hold, especially on wash day and day 2 curls.
It's a little bit of a harder hold gel, but it didn't have an impossibly hard-to-break cast like some other hard hold gels I've used, which is a big plus for me!
It also had a great citrus ginger scent.
Check out the full product review here!
Aunt Jackie's Don't Shrink Curl Elongating Gel
My curls were absolutely more elongated when I used Aunt Jackie's Don't Shrink gel compared to other gels I've used. I always love when a product does what it says it does!
The hold on this gel is serious, so if you don't like a hard hold gel, this may not be for you. It's a thick gel, but spreads easily enough and does a great job holding the curl pattern for days.
It also has a fresh, clean scent!
Check out the full product review here!
Biotera Styling Defining Gel
This is one of my favorites (if not my absolute favorite) curly girl approved gels.
Of course, your results will vary depending on your hair type and hair needs, but if you're searching for a new gel, I'd say this one is worth checking out.
This gel gives great definition and hold that lasts all day long. This gel locks in moisture like nothing else–it's almost too good at it! And because of that, it keeps frizz under control for the entire day.
This gel also breaks up easily and leaves behind soft, touchable curls.
Check out the full product review here!
Tresemme Mega Sculpting Gel
This gel is lightweight, locks in just enough moisture to give me great curls, but doesn't weigh my hair down or take forever to dry.
Because this gel doesn't weigh my hair down, it creates some awesome, bouncy, well-defined curls. This is another area where thicker hard hold gels have fallen short for me in the past.
Of course, the true test of a gel is how it holds up against frizz control. This gel does not disappoint.
It may take some playing around to get the right amount for your hair, but once you do, this gel creates some great frizz-free curls.
Check out the full product review here!
Looking for more guidance on your curly hair journey?
For beginners
If you're new to curly hair care and looking for some help, you should check out the No-Stress Guide to Curly Hair Care!
After spending two years learning and caring for my curly hair, I wanted to create my own, in-depth guide to help fellow curlies create incredible curls in the easiest way possible. 
It took me a while, but I eventually found an approach that helped me create a curly hair routine that fits into my life in the simplest way possible. And now I want to help you do the same!
For more intermediate/advanced guidance
If you've been on your curly hair journey for a while but still have some struggles, check out Curly Hair Problems!
After spending hours scouring the internet looking for solutions to my own curly hair problems, I found myself wishing for an easier, more comprehensive guide to the most common problems.
So that's what I created!
Curly Hair Problems offers you 78 total solutions to the five most common curly hair care problems, including frizz, curl clumps, limp curls, product issues, and scalp issues.
Sound off: Have you tried these curly girl approved gels? Tell us about your experience! Be sure to tell us a little about your hair type too!