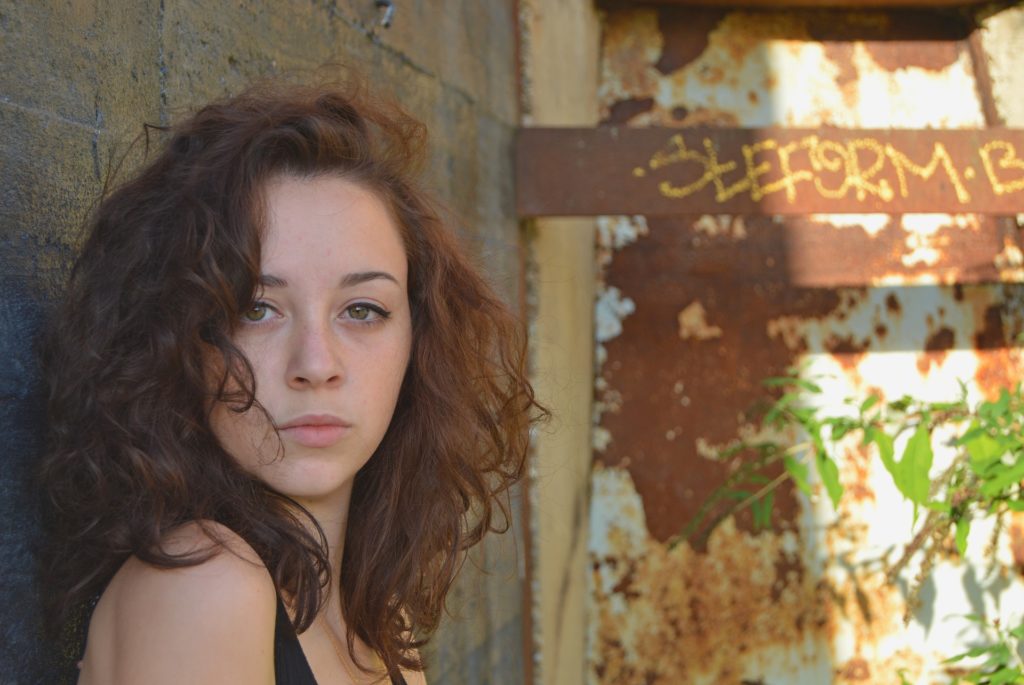 If you've read anything about starting the Curly Girl Method, you know it can be a bit of an undertaking.
With that in mind, I sat down and came up with eight tips that I think will help you out if you're just starting (or considering starting) your curly hair journey.
These are tips that I either found helpful when I was starting or tips that I wish I had in the beginning.
Here are my top eight Curly Girl Method tips for beginners.
This page does contain affiliate links, which means if you purchase something using the product links on this page, I may get a small commission. This comes at no extra cost to you and helps keep this site running. Thank you!
Buy affordable products
If you want to spend your money on expensive products, then by all means go for it. But there's really no reason to when you're just starting out.
In fact, even if you want to use pricier products, I'd honestly recommend starting with more inexpensive products in the beginning.
Your hair will likely be very dry. That means you're going to need a lot of product–especially conditioner. There's no reason to blow money on a small but expensive bottle of conditioner that's not going to last you very long. Especially when a large, inexpensive bottle will do the job.
Beyond that, you'll likely need to replace all of your hair products for products that are curly girl approved. There are plenty of affordable products that do an outstanding job.
And if you're replacing all of your products, you may find that you run up a bill pretty quickly.
For some inexpensive Curly Girl Approved products for beginners, check out this post!
Make the Curly Girl Method work for you
The Curly Girl Method is supposed to make it easier to care for your curly hair. If you're finding it's making things harder, don't be afraid to adapt it to meet your needs.
The only hard and fast rules you should follow are to avoid heat, sulfates, silicones, and any ingredients that build up significantly. Aside from that, if something doesn't work for you, you don't have to follow it.
Also, don't be afraid to ease into things. I have a full post on how to get started, along with a Quick Start Guide, in case the full post is a bit much.
It's okay to go slow and take things one step at a time or discard anything that doesn't serve you.
Ease into the transition with a sulfate-free shampoo
The Curly Girl Method advocates for strictly co-washing your hair, but if you're nervous about having an extra oily transition, consider easing off of regular shampoo by switching to a sulfate-free shampoo.
Sulfate-free shampoos are Curly Girl approved products and a solid option.
Even though you're supposed to keep washing to a minimum, you can work up to this. Start by simply switching shampoos and maintaining your established wash schedule, then start to cut back slowly.
Ideally, you'll transition during a period when you don't have anything big going on, but that isn't always an option.
Use A LOT of conditioner
You'll need A LOT of conditioner in the beginning, so don't be afraid to go big.
Because the importance of conditioning curls isn't that widely discussed, your hair has likely been lacking in this department for a while. (Mine sure was!)
Be prepared to use a lot of condition for the first couple months while you're hair rehydrates. And while it is possible to have over hydrated hair (you can read more about it in this post) it's really hard to do at this stage.
Read the book
The Curly Girl Method was born from The Curly Girl Handbook by Lorraine Massey. And while there is a ton of info about the Method online, I strongly recommend reading the book.
I found the book to really simplify the approach and it helped me refine my routine and better address my hair's needs.
I mention this tip a lot when I talk about starting out, largely because I didn't feel it was stressed enough to me when I was starting out. And I really learned a lot from it!
The final sulfate wash is not optional!
You really do need to wash your hair one final time with a sulfate shampoo.
The first time I started the Curly Girl Method I skipped this step because the shampoo in my shower was sulfate free. I figured since the Method was based on avoiding sulfates, this step couldn't be all that important.
I was wrong.
You need this step to wash any lingering silicones or other bad ingredients out of your hair before you start with your Curly Girl Approved products. And you're almost guaranteed to need silicones to do this.
If you skip the step, the old silicones will sit on your hair, preventing new moisture from penetrating the hair shaft, weighing it down, and contributing to damage.
Try new products
If you have products that make your hair look good, but it still seems too frizzy, or you just aren't happy with the curl, try new Curly Girl Approved products!
You also may find that as your hair gets healthier, its needs change. So don't be afraid to mix it up!
And just because a product works great or sucks for someone else doesn't mean the same will be true for you. Everyone's hair is different, so it's usually best to try things out for yourself.
However, it's a good idea to buy from stores like Ulta, Sally, or CVS that accept returns on products that have been used minimally. This way if you try a product and hate it, you can take it back.
Be sure to clarify regularly
Clarifying is another part of the Curly Girl Method that isn't talked about enough.
Even Curly Girl Approved products will buildup in your hair over time and sulfate free shampoo alone may not be enough to get rid of the build up.
You can clarify your hair monthly, or as needed.
If you find your hair (not your scalp) is flaking, that's a good sign that you need to clarify your hair.
To clarify, you can either mix a tablespoon of baking soda into a cup of warm/hot water, then rinse your hair with it once it cools. Or you can use a sulfate free clarifying shampoo like Kinky Curly's Come Clean.
Looking for more guidance on your curly hair journey?
For beginners
If you're new to curly hair care and looking for some help, you should check out the No-Stress Guide to Curly Hair Care!
After spending two years learning and caring for my curly hair, I wanted to create my own, in-depth guide to help fellow curlies create incredible curls in the easiest way possible. 
It took me a while, but I eventually found an approach that helped me create a curly hair routine that fits into my life in the simplest way possible. And now I want to help you do the same!
For more intermediate/advanced guidance
If you've been on your curly hair journey for a while but still have some struggles, check out Curly Hair Problems!
After spending hours scouring the internet looking for solutions to my own curly hair problems, I found myself wishing for an easier, more comprehensive guide to the most common problems.
So that's what I created!
Curly Hair Problems offers you 78 total solutions to the five most common curly hair care problems, including frizz, curl clumps, limp curls, product issues, and scalp issues.
Sound off: What are some of your favorite Curly Girl beginner tips? If you're just getting started, what are some tips that helped you? Tell us about it in the comments! And be sure to tell us a little bit about your hair type.