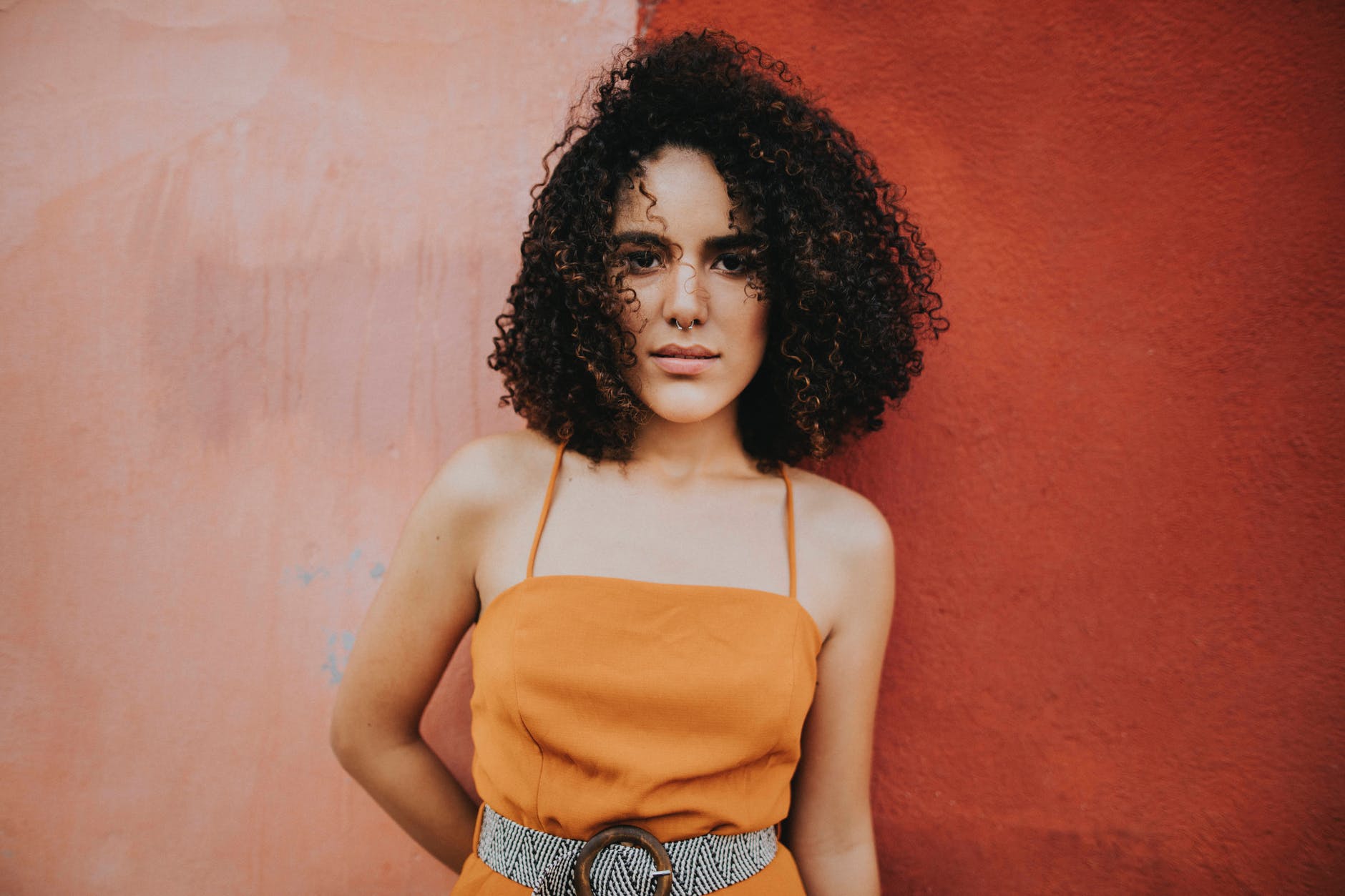 If you're thinking about starting the Curly Girl Method, you may have noticed there's A LOT of information out there.
And while I do think most of the information floating around has its time and place, it can be a bit much when you're just getting started.
With that in mind, I've created a list of 8 things I think you should know before you start the Curly Girl Method.
Now, you may find you do need or want more info before you start.
That's fine!
This list can at least help guide you to what you should worry about now and what you shouldn't, and where to find more info if you want it.
Let's dive in!
Side note: This page does contain affiliate links, which means if you purchase something using the product links on this page, I may get a small commission. This comes at no extra cost to you and helps keep this site running. Thank you!
It's a good idea to strip the Curly Girl Method down to the basics
This is especially true in the early stages. Like we touched on, there's a lot of information on the Curly Girl Method out there.
And while I believe each piece of info has it's time, place, and audience, it's often a lot more than you need to be concerned about when you're just starting.
At its very core, the Curly Girl Method consists of avoiding sulfates, silicones, drying alcohols, and heat, and using a care routine that focuses on conditioning and gel as a styler.
If you ask me, this is all you need to be concerned about in the very beginning.
You can make changes as you get to know your hair better.
For more on this, check out this post: The Curly Girl Method Simplified.
Make sure you read the book
Those very basic guidelines in the last section came from my reading of The Curly Girl Handbook by Lorraine Massey.
If you haven't read it yet, I would recommend doing so. If you don't want to wait until you've finished reading to get started, you might consider going through it while you're still in the early stages.
This is the book that really started the Curly Girl Method, and I found it to be a simpler and easier approach compared to most of what I was reading online.
It also helped me understand the science behind my hair in a more comprehensive way.
Patience is important (and so worth it!)
Even if you're coming into the Curly Girl Method with decent hair, there will likely be a bit of a learning curve. It will also take some time to truly look its best.
The more damaged your hair is coming in, the longer this process will take.
This is why it's a good idea to come into the Curly Girl Method with an expectation of patience. Even if your hair is pretty healthy starting out, you might find other issues pop up that you might not be expecting.
But in the end, it's so worth it to take the time to actually learn your hair and give it what it needs. It will pay off in the long run.
In the beginning, I was giving my hair more time and attention than I ever have (including when I used to spend 45 minutes a day straightening it when I was in high school).
But now I'm giving my hair LESS time and attention than I ever have. On top of that, it looks the best it ever has and it's insanely easy to maintain.
You don't have to go broke
There are a lot of expensive Curly Girl Approved products on the market. And you may feel like you "should" get them if you're going to do this thing right.
But the reality is, you really don't need to spend a lot of money on hair products. As long as you're avoiding sulfates, silicones, and drying alcohols, you can use a product–even if it's only a few dollars.
I think it's an especially good idea to stay on the inexpensive side in the beginning.
This is because you'll likely have to buy a bunch of new CG approved products at once when you're starting out, which can get expensive.
Plus, your hair will likely need more of a product in the beginning when it's drier and more damaged. This means you'll go through products quicker and need to repurchase.
If you're looking for some help, check out this post of Curly Girl Method beginner products.
My hair has evolved passed most of these products, but to this day, I still don't pay more than $15 for a product. And now that my hair is healthier, I use less, so my products last a really long time.
It's okay to go slow
There are a lot of steps and layers to the Curly Girl Method. You may get the best results once you implement most of the elements, but there's nothing that says you have to do it all at once.
Ultimately, I think the main goal of the Curly Girl Method is to create killer curls in a manageable way.
To me, this is about building sustainable habits. If incorporating every element of the Curly Girl Method is going to make your hair a hinderance, it's okay to go slow.
Start with new products and wash routine. Then once you're used to that, add in sleep styles. Then add deep conditioning, etc.
Don't compare your hair to anyone else's
I think it's good to use other people's before and after pictures as inspiration to continue your hair journey.
It can show you how far their hair has come and encourage you to stick through the times your hair starts rebelling or getting a little confused.
But I don't think anyone else's hair should be your hair goals.
Your hair is unique to you!
Instead of aspiring to have someone else's hair, focus on making the hair you've got the best and healthiest it can be.
If you have a hair problem, focus on solving that problem. Frizz is a productive problem. Scalp flakes are a productive problem. Limp curls are a productive problem.
Your hair not looking like someone else's isn't a productive problem. Your hair type and behavior may be different than the person you're aspiring to.
This can make the experience more frustrating and defeating than it has to be.
Use others to inspire you, but focus on YOU!
Don't neglect your scalp
Since we're so focused on our hair, it can be easy to overlook scalp care, but that's equally as important.
Healthy hair starts with a healthy scalp. Make sure to hydrate and exfoliate as needed.
We talked about doing things in stages, so it's okay if you want to hold off on this at first. But it's a good idea to keep it on your radar.
You can read more about my experience with dry scalp here.
Use the internet to fine-tune as you get to know your hair better
Remember how I said I think there's a time and a place for all the information that's out there? This is where that comes into play.
I think starting with the very basics of the Curly Girl Method is a good way to get to know your hair. Once you do, you can start solving specific problems.
And this is where the internet really comes in handy.
For instance, if you find your hair is still frizzy after it's dry, you can dig into that problem. You may find using a leave-in conditioner or curl cream can help you here.
Similarly, if your curls start to look limp, you may do some research and discover you need a protein treatment.
I've found this is approach is a good way to get the information you need, when you need it.
It keeps the Curly Girl Method as simple as possible early on, but still gives you room to adapt as you get deeper in without getting overwhelmed.
Looking for more guidance on your curly hair journey?
For beginners
If you're new to curly hair care and looking for some help, you should check out the No-Stress Guide to Curly Hair Care!
After spending two years learning and caring for my curly hair, I wanted to create my own, in-depth guide to help fellow curlies create incredible curls in the easiest way possible. 
It took me a while, but I eventually found an approach that helped me create a curly hair routine that fits into my life in the simplest way possible. And now I want to help you do the same!
For more intermediate/advanced guidance
If you've been on your curly hair journey for a while but still have some struggles, check out Curly Hair Problems!
After spending hours scouring the internet looking for solutions to my own curly hair problems, I found myself wishing for an easier, more comprehensive guide to the most common problems.
So that's what I created!
Curly Hair Problems offers you 78 total solutions to the five most common curly hair care problems, including frizz, curl clumps, limp curls, product issues, and scalp issues.
Sound off: Have you started the curly girl method? What do you wish you knew before you started? Be sure to tell us a little about your hair type too!