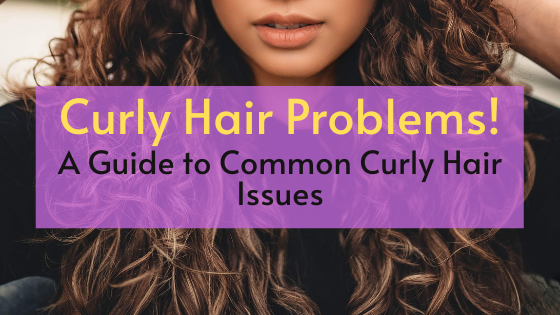 Have you been on your curly hair journey for a while and find there are still some areas you're struggling to get right?
Are you finding your hair has never looked better, but frustrated with the problems that persist?
Are you tired of scouring the internet for solutions that work for you?
Curly Hair Problems offers you 78 total solutions for the five most common curly hair problems, all in one place!
I had my fair share of curly hair problems too!
I started my curly hair journey in April of 2018 and I saw immediate improvements in my curly hair. My curls had never looked healthier, more controlled, or more frizz-free.
My curly hair journey absolutely changed my hair for the better!
But I still had plenty of issues–some of which didn't pop up until I was 6+ months in.
I developed these horrible scalp flakes and I really struggled to find a solution for them. 
My curls got really limp, lifeless, and elongated. 
Sometimes my hair would be frizzier than I wanted to be or I'd end up with curl clumps that were small or separated. 
And that says nothing of navigating the various product issues that seemed to occur on a semi-regular basis. 
I'd seen too many positive results on my hair journey to quit, so instead, I became determined to solve my problems. 
It took some time and a lot of research.
Eventually, I came to learn so much about common curly hair problems that I was able to solve my own problems and prevent them from returning.
In my research, I learned:
I learned:
The real science behind frizz and how to prevent it
How curls clump and what to do for larger (or smaller) clumps 
Why curls get limp, lifeless, and elongated and how to fix them
How to solve some of the most common product issues
The various reasons for scalp flakes and other scalp issues and how to solve them.
And so much more!
While I was able to learn all of this information and solve my problems, it took a lot of time and effort. 
I found myself wishing I could find potential solutions to my problems all in one place. But since I never could, I went ahead and made a guide that does just that. And now I'm sharing it with you!
---
You will find this guide worthwhile if any of the following applies to you:
You've been on your curly hair journey for 6+ months but have a handful of problems you just can't seem to solve.
You're tired of searching the internet of potential solutions to your problems.
You'd love to have a reference on hand for the most common curly hair problems.
You've still got some frizz problems.
Your curls just won't clump like you'd like them to.
Your curls sometimes look flat, limp, lifeless, or elongated and you don't know why.
You sometimes have problems with your products–your hair may feel tacky, you may have excess build up, etc.
You have scalp issues you're really struggling to solve
This guide wouldn't be a good fit for you if:
You're looking for a quick fix for your curls.
You're not willing to put the time and energy in now to understand and solve your problems for long term success
You're brand new to your curly hair journey (Check out the No-Stress Guide to Curly Hair Care instead!)
You expect this to solve every curly problem you have, or you're looking for 100% guaranteed success. (No guide can do that. Everyone's hair is different and will respond differently.)
---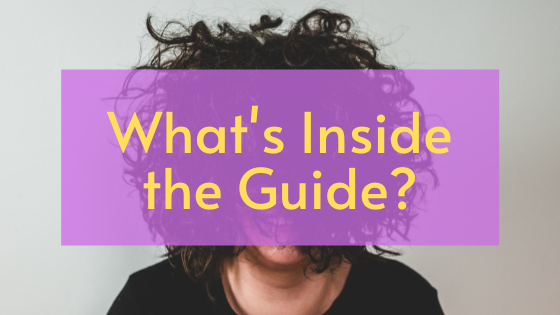 You'll get a PDF with 60+ pages and links to relevant blog posts and tools to help you solve the top five most common curly hair problems.
Here is exactly what you'll get:
Welcome and Intro
Section One: Frizz
Common Causes
18 Possible Solutions
Related Resources
Section Two: Curl Clumps
Common Causes
12 Possible Solutions
Related Resources
Section Three: Limp, Lifeless, Elongated Curls
Common Causes
7 Possible Solutions
Related Resources
Section 4: Product Issues
Product feels sticky or tacky
Product used to work but doesn't anymore
Product flakes off
Product weighs down hair
New product doesn't do what it's supposed to
14 Total Possible Solutions
Related resources 
Section Five: Scalp Issues
Scalp Flakes

Three possible causes
15 Total  Possible Solutions

Oily Scalp

Three Possible Causes
12 Total Possible Solutions

Related Resources
It's worth noting that you will find that some solutions will be relevant for several problems. In these cases, descriptions of the solution and techniques will be repeated. 
This is because this guide is designed for you to be able to jump to your problem and find potential solutions. You can absolutely read the whole guide–it will likely be helpful to you in the long run, but I wanted to make sure you had all the relevant information you needed to try out a solution without having to rely on information that comes previously in the guide for success. 
---
BONUS OFFER!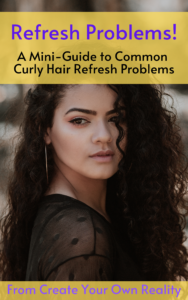 If you grab your copy of the Curly Hair Problems! before this clock runs out, you'll get the FREE mini-companion, Refresh Problems.
This companion contains:
Two refresh frameworks to help you build a refresh routine
How to troubleshoot next-day frizz for a refresh
How to troubleshoot tacky/producty hair for a refresh
How to troubleshoot next-day curl definition for a refresh
My three secrets to refresh success
A refresh-check to help you decide if you should refresh or not
This free bonus disappears when the clock expires. I'd hate for you to miss it!
---
Some FAQs:
Will this solve all my curly hair roblems?
No. This guide focuses on the top five problems that seem to be the most common for most curlies.
These problems include frizz, curl clumps, limp/lifeless/elongated curls, common product issues, and common scalp issues. 
Additionally, because everyone's hair is different, it can't be guaranteed these solutions will work for you. However, like everything on this blog, the information is compiled from my own personal experience with these issues and with the extensive research I've done on these topics. 
If you've found value from the blog, you'll likely find value in this guide.
I'm new to curly hair care, will this guide help me?
You'll likely learn a lot about your hair from this guide, but it's really designed for more intermediate curlies. 
If you're a curly hair care beginner looking for some guidance, you can check out the No-Stress Guide to Curly Hair Care. This guide is designed to take you through the beginning stages of your curly hair journey in the easiest, most stress-free way possible. 
Is there information in the Guide I can get for free on the blog?
Some of it, yes. It would be impossible to give you all the solutions I know about for each problem without information that overlaps with what you already see on the blog. But this Guide offers more comprehensive coverage of each of the five common curly hair problems in a way a blog post just can't do. 
$12.99 (27.99) may seem like a low price for all you're getting–especially  compared to other online guides and courses that can cost upwards of $100, but there's a reason behind this:
I think curly hair solutions should be accessible to everyone with curly hair.
I'm hoping this affordable price helps more curlies have access to resources to solve their Curly Hair Problems.
If you're ready to solve your Curly Hair Problems, you can start now!
Don't forget, if you purchase before the clock runs out, you can get the bonus mini-companion, Refresh Problems! for FREE!
$12.99 ($27.99)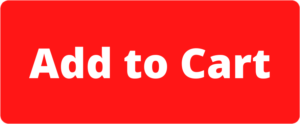 If you do end up purchasing this guide, I want to thank you up front! Your purchase goes a long way in helping to support the blog and allows me to continue to write posts and create content for you, which I love doing. So thank you!