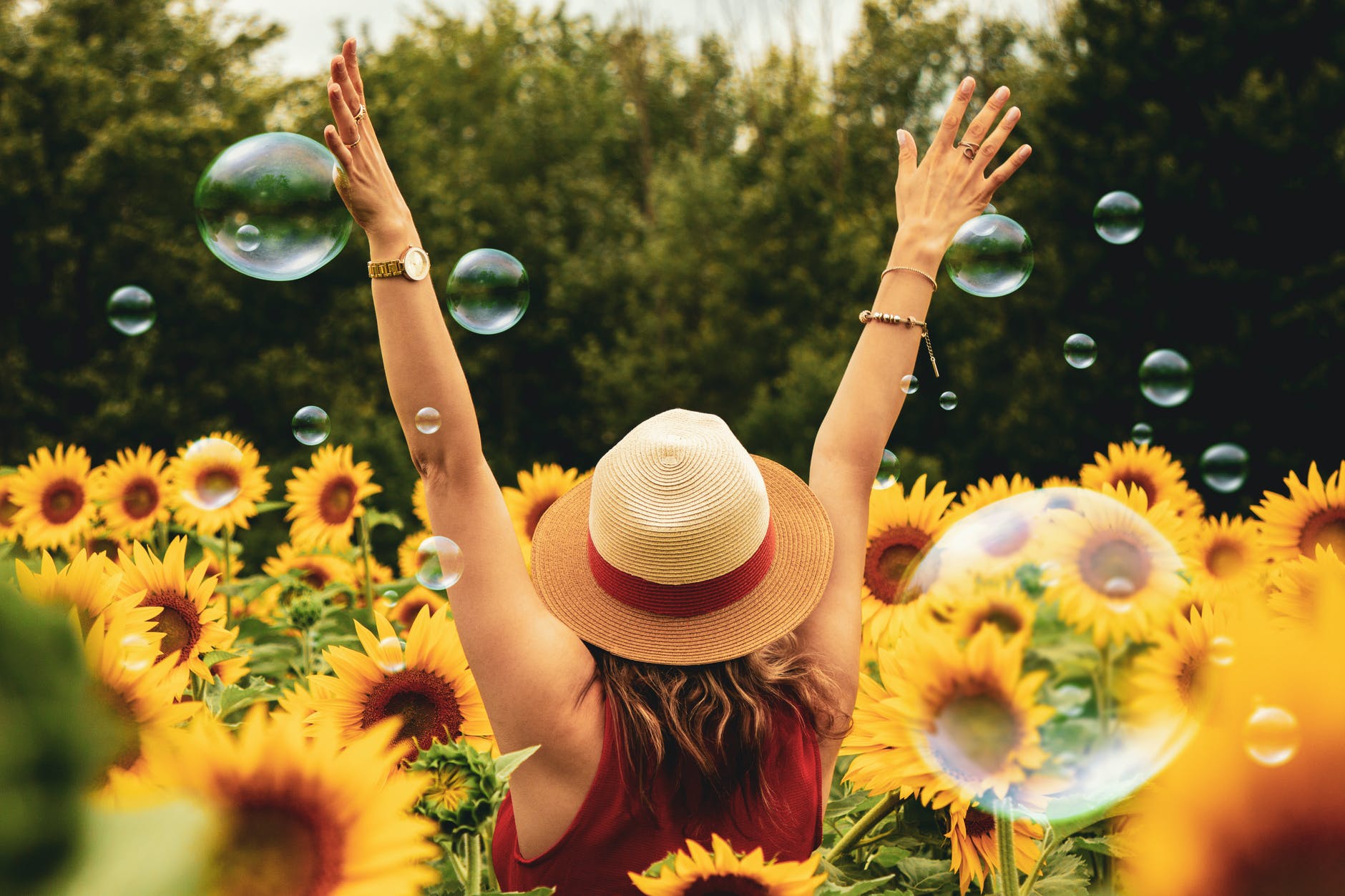 A guest post by Colleen from https://colleencharney.com/ This post contains affiliate links. If you make purchase using a link, we'll receive a small commission.
With summer in full swing and everyone spending more time outside, I want to highlight a few tips to keep your curls healthy and thriving this summer. Today is all about How To Care For Your Curls During The Summer.
Because believe it or not, your hair can get heat damage from the sun as well as your skin. So it's important to be aware of the way too much sun affects your hair and have a plan to do so. 
But before we get started, if you are feeling a little overwhelmed on how to style and care for your curls, I have a special gift for you!  I created this simple 5-step system for caring for and styling curls. 
Get the 5-step curly girl guide here!
Because curls are complex by nature, there is a level of re-adjusting your routine with the changing seasons. So much of mastering your curls has to do with knowing their needs during different seasons. 
So it's important to take care of your curls during the summer months while also keeping your routine simple to make time for all the pool parties and fun summer events. 
Unless of course you WANT to spend your summer experimenting with complicated styling routines. 
How To Care For Your Curls During The Summer
This post may contain affiliate links. Meaning that If you purchase through clicking a link, I may receive a commission at no extra cost to you.
Don't forget to treat
You should of course be implementing deep conditioning treatments in your summer routine, but don't forget to add protein. You hair follicle is made up of moisture and protein. Since there is often alot of moisture in the air during the summer because of the humidity, it's so important to add protein to your routine. 
My go to protein treatment is a rice water rinse. See my recipe here. 
Create a simple styling routine 
Summers were meant for pool parties, picnics, hiking and any other fun summer event. Most people want to spend less time styling their hair. 
I've been keeping my routine really simple by squishing in a leave-in conditioner, applying gel using the praying hands method and giving it a few scrunches. 
I'm all about frizz, volumes, and air drying when it comes to summer curls! Use this seasons to let your curls be free.
Embrace beachy curls 
Beachy waves are acceptable during the summer months, so don't be afraid to rock them. Since we do spend so much time outside, it seems like frizz is more acceptable. So use this time to give your curls some room to breath!
Wear a hat or scarf
If you are going to attend an outdoor event that is all day, bring a hat or scarf with to give your curls a break from the sun. 
Going on an outdoor day trip like the zoo or a festival can be hard on your curls. So don't forget to cover them to prevent damage.
Use heat protection
That's right, just like your skin, your curls need sun protection.  Too much heat of any kind including the sun causes damage to your hair. Argan oil and aloe vera are two natural ingredients that protect from the sun.
There are also a few great curly friendly protects on the market that offer sun protection.
Here are a few great curl friendly heat protecting products: Cantu has a great heat protecting spray. You can get it here.
In Conclusion: Be aware of the effects sun damage has on your curls and become proactive in protection. 
Use heat protection, don't neglect treatments, keep your styling routine simple, embrace beach waves, and bring a hat or scarf along on any day trip.
Xoxo
Colleen
P.S Get the 5-step curly girl guide here!
About Colleen:
I'm Colleen and I am a curly hair blogger!
I've had curly hair my whole life. I've gone from loving, hating, and over-processing my curls.
After experiencing postpartum hair loss, in my desperation, I decided to create a space in the world to share my curly journey and connect with other curlies around the world.
I believe that having great curls comes down to 5 simple steps.
When implemented correctly, these steps will yield soft bouncing curls that people rave about.
While fancy products have their place for sure, it comes to how you are caring for your curls daily.
I am passionate about sharing my knowledge about curls and helping guide other curly girl's who are struggling to love, care for, or style their curls.
You can read more about my story here. 
---
Thanks so much, Colleen!
Looking for more guidance on your curly hair journey?
For beginners
If you're new to curly hair care and looking for some help, you should check out the No-Stress Guide to Curly Hair Care!
After spending two years learning and caring for my curly hair, I wanted to create my own, in-depth guide to help fellow curlies create incredible curls in the easiest way possible. 
It took me a while, but I eventually found an approach that helped me create a curly hair routine that fits into my life in the simplest way possible. And now I want to help you do the same!
For more intermediate/advanced guidance
If you've been on your curly hair journey for a while but still have some struggles, check out Curly Hair Problems!
After spending hours scouring the internet looking for solutions to my own curly hair problems, I found myself wishing for an easier, more comprehensive guide to the most common problems.
So that's what I created!
Curly Hair Problems offers you 78 total solutions to the five most common curly hair care problems, including frizz, curl clumps, limp curls, product issues, and scalp issues.
Sound off: What are some of your summer curly girl tips? Tell us about it in the comments!