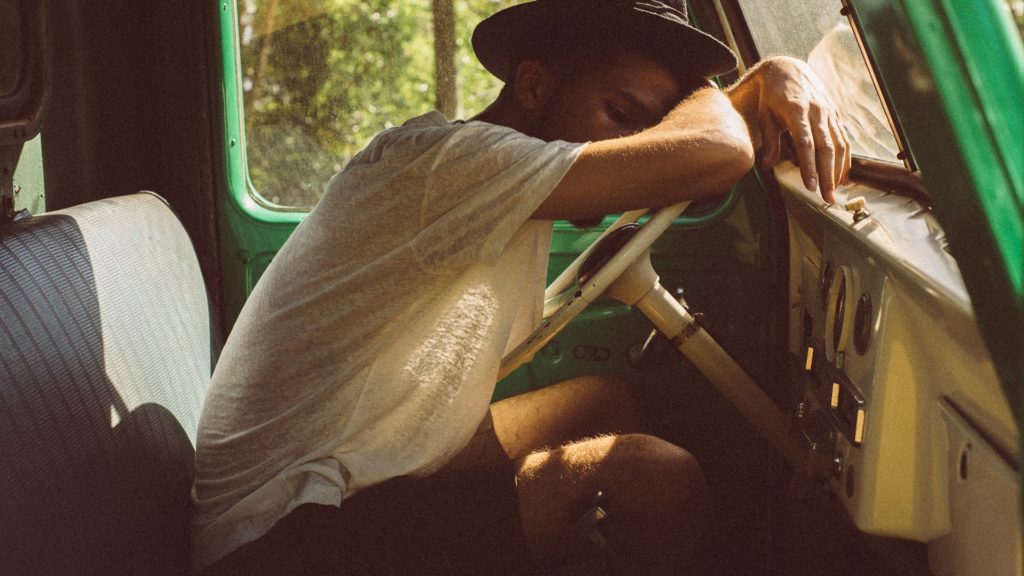 For me, one of the biggest benefits of learning I'm an introvert and highly sensitive person was that I got an explanation for so much of my behavior. This led to a better understanding of myself and allowed me to modify my world and plans to meet my needs.
Another related benefit was the realization that some behaviors I'd previously attributed to anxiety were actually the result of overstimulation and sensory overload.
Now, don't get me wrong. I have my fair share of anxieties (and I'll touch on some of those in a minute) but the distinction between what makes me anxious and what overwhelms me turned out to be a significant development in my life. So much so, that I wanted to share that development with you!
Before we dive in, it feels important to note that I am not a doctor or a mental health expert. I'm just sharing my thoughts and experience in case other introverts can relate.
With that in mind, here's what I see as the difference between anxiety and sensory overload, and how this distinction improved my life.
My experience
There are a few examples I could share, but I think the best is my experience with loud, crowded environments, like New York City.
I used to think I hated New York City, and I used to think it caused me some serious anxiety.
I've lived close enough to NYC to take occasional day trips, but since I've only ever gone for the day, my trips were typically pretty jam-packed. My family or group would take a bus or train to New York early in the morning and spend the whole day out and about, going from one event to the next. Most of my trips were spent in the Times Square/Broadway vicinity.
If you've ever been to NYC, you know everything is crowded–especially in this tourist-heavy area. The streets, the restaurants, the subway–all day everywhere I'd turn were people. Then you throw in the loud volume of that much people and traffic, plus the bright, flashing, ever-changing Times Square lights and it goes to another level.
By the end of each day trip, I was left feeling like I needed to get out of the city. At this point, I did feel very anxious. My heart rate seemed to accelerate, my breathing seemed to tighten and I definitely felt panicky.
My need to leave felt desperate, and once that hit, the longer I was in the city, the more panicked I felt.
This would also happen when I was in a theme park or any loud, crowded place for an entire day.
I used to think this was a form of anxiety, but when I learned I was an introvert, I started to reconsider.
Anxiety defined
According to the Anxiety and Depression Association of America, "It's a normal part of life to experience occasional anxiety. But you may experience anxiety that is persistent, seemingly uncontrollable, and overwhelming. If it's an excessive, irrational dread of everyday situations, it can be disabling."
Like many introverts, I have some anxiety about everyday activities. I will do anything I can to avoid making a phone call, and I absolutely experience "an excessive, irrational dread" any time I find myself faced with this situation. I feel similarly whenever I hear phrases like, "let's go around the room and introduce ourselves!"
These are anxieties.
But I honestly have never felt this way about crowds. I've never dreaded going to New York City or a similar environment. In fact, there was often enough time between trips that I would actually look forward to returning when the next trip was approaching–only to swear "never again!" on the way home.
I came to realize that my reaction wasn't really persistent or overwhelming until I reached the end of the day.
When I learned what it means to be an introvert, I started to think maybe my problem wasn't anxiety, but instead a form of sensory overload.

Sensory overload
Because introverts get their energy from quiet, solitude, and downtime, prolonged time in a loud, crowded, highly stimulative environment can be draining.
And I've found that if I'm in those environments for way too long, that much stimulation can grow from a mild annoyance to an all-out assault on my senses.
That need-to-leave feeling that would hit me wasn't me being anxious, it was my overworked nervous system begging for a break. This is why I didn't have a problem until the end of the day.
This also explains why I've felt that need-to-leave feeling at other theme parks but never Disney World. Because Disney World is so big, my family and I have always stayed on the property. This means we can take breaks or visit the parks for a shorter period of time.
Every other theme park I've visited has been a day trip that starts early and ends late, with no time or place to recharge throughout the day.
My more extreme reaction to these situations might be because I'm also a highly sensitive person, but from what I can tell, most introverts can reach this point even if it takes some longer than others.
How this distinction has helped me
Now that I know this distinction, I'm able to go to places I used to avoid as long as I limit the sensory stimulation before, during, and after.
For instance, I have since taken a few trips to New York, and each time I traveled during off hours to cut down on the crowd, ventured to the less touristy and less in-your-face parts of the city. I've tried not to plan too much, so I can have some quiet time in a park.
This has made my visits enjoyable, and while I'm tired at the end of the day, I haven't felt like I need to leave.
I also make it a point to have downtime built in before and after my trips–or any activity that I know will include prolonged sensory stimulation.
Learning this distinction has helped me do the activities I enjoy doing without hating them and being miserable in the end.
Looking for more in-depth tips on how to manage overstimulation as an introvert?
If you want to dig a little deeper into this topic, check out the Introvert Life Guide!
This guide was designed to help you build the introvert life of your dreams. And it's full of plenty of tips and tricks to help you manage your stimulation, environments, and activities.
It will also help you embrace your introverted nature and build a life to help you thrive!

For more introvert life tips, check out the other introvert posts!
Sound off: Have you noticed a difference between anxiety and sensory overload? Tell us about it in the comments!