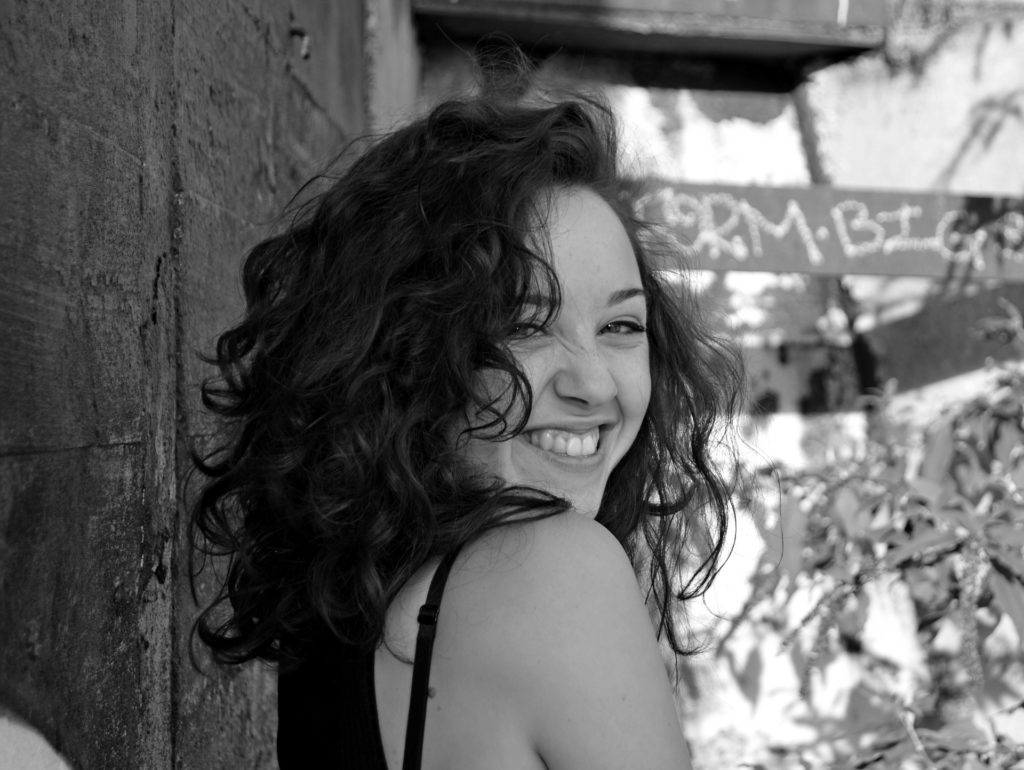 I've been following the Curly Girl Method for over a year and a half now, but I've yet to share my complete Curly Girl Method Routine.
So far on this blog, I've written about my daily hair routine. Then when I worked out a refresh routine, I wrote about my wash day routine and my refresh routine.
But this post on my complete Curly Girl Method Routine aims to take a look at what I do daily, weekly, and monthly to maintain awesome curls!
Without further ado, here's what I do every day, week, month, and beyond to keep my curls in good shape!
Side note: This page does contain affiliate links, which means if you purchase something using the product links on this page, I may get a small commission. This comes at no extra cost to you and helps keep this site running. Thank you!
Daily
Wash or refresh
Every day I either wash or refresh my hair.
I typically get 3-4 days out of each wash, which means I'll end up washing my hair about twice a week and refreshing on the days in between.
My current products to both style and refresh are still Tresseme Botanique as a leave-in, Cantu's Curl Activator Cream (full review here), and Biotera gel (full review here).
I assess my hair every morning to see if I should wash it or not. If it's really frizzy, my curls are undefined, or there's a fair amount of product build up, I wash it.
But as long as it's soft, low on frizz, and has nice defined curls, I give the refresh a shot.
Sometimes, I find my hair frizzing up as the day wears on. When this happens, I smooth a little extra conditioner over my (dry) hair.
I do this as needed, but I try to avoid doing this too frequently so my hair doesn't get weighed down.
I tend to need to wash my hair for product build up more so than frizz or lack of definition, so the less product I use, the more I can get out of a wash.
Read more about my wash day routine here. And read more about my refresh routine here.
Sleep with a pineapple on a satin pillowcase
Every night I pile my hair on top of my head in a pineapple before I go to sleep.
This keeps my curls from getting squashed and prevents breakage. I use simple cloth scrunchies to pineapple my hair.
To keep my hair loose, which helps preserve the curls, I only loop the scrunchie around my hair once. It's basically an open scrunchie (pictured below) with my hair sticking out the top.
I also pineapple my hair when I work out, but in that case, I'll loop the scrunchie around my hair twice so it's a little more secure.
The scrunchie is gentle enough and my workouts short enough (no more than an hour) that I'm able to get my curls back just by shaking out the roots.
I also sleep on a satin pillowcase, which absorbs less more moisture and causes less friction that the average pillowcase.
Weekly/Biweekly
Oil
About once a week, the night before a wash day, I massage a mixture of coconut and olive oil into my scalp before I go to sleep.
This is largely because I have a dry scalp, which can flake if I don't moisturize it. I found oiling weekly paired with Cantu's TXTR Scalp Soothing Shampoo on wash day helps keep my scalp moisturized and flake-free.
I don't use a ton of oil. I'll just coat my fingertips and massage it in different areas of my scalp until my whole scalp has a thin coating of oil.
I do this about an hour before bed so it has time to absorb some before my head hits the pillow.
If my scalp is feeling particularly dry for a stretch, I may do this the night before each wash day instead of just once a week.
You can read more about my dry scalp struggles and solutions here.
Deep condition w/Protein
Every 7-10 days, I deep condition my hair with Mielle Babassu Oil & Mint deep conditioner.
If you checked out my wash day routine, you'll see that every wash day gets a little bit of deep conditioner to help my hair stay moisturized in between washes.
However, my hair needs a little bit of a protein boost fairly regularly. If my curls start to look a little flat, that's a sign to me that I need a protein treatment.
I typically do this every 3rd wash, in place of my regular wash day conditioning. But if my curls aren't looking their, I'll do it every other wash if I need too.
I never do a protein treatment in back-to-back washes–that tends to lead to protein overload.
For more on protein and the Curly Girl Method, check out this post.
Monthly
Clarify
I try to clarify my hair every month to get rid of any lingering product buildup and get my hair nice and clean.
But in the interest of full discloser, I often lose track and forget, so sometimes this happens every other month, every third month, or whenever I notice my hair itself is flaking.
When the hair is flaking, not the scalp, that's a big indicator that you need to clarify.
An hour or so before my wash day shower, I boil 1 cup of water and mix it with 1 tablespoon of baking soda until it's dissolved. I let it cool to room temperature, then take it with me in the shower.
I pour the baking soda water over my hair and scalp slowly, massaging my scalp as I go.
This recipe comes from the Curly Girl Handbook. I use this in place of shampoo on this particular day.
If you'd prefer, you can also use a designated clarifying shampoo like Kinky Curly's Come Clean.
Every 2-4 Months
Hair cut
Every 2-4 months I get my hair cut. This helps oxygenate curls, which makes them healthier and curlier.
It's typically recommended that you get your hair cut every 6-8 weeks, but I've found that since I started taking better care of my hair with Curly Girl Method, I have fewer dead ends and my hair seems to be able to last longer in between cuts.
This has become particularly true since I started my protein treatments.
More often than not, I shoot for 4 months because I'm still trying to grow my hair out, and I've found my hair can handle this as long as I'm taking good care of it.
If you're looking to maintain a cut and length, you might want to go more frequently. (And I probably will too once I reach my desired length.
For more on how the Curly Girl Method has helped me grow my hair out, check out this post.
Looking for more guidance on your curly hair journey?
For beginners
If you're new to curly hair care and looking for some help, you should check out the No-Stress Guide to Curly Hair Care!
After spending two years learning and caring for my curly hair, I wanted to create my own, in-depth guide to help fellow curlies create incredible curls in the easiest way possible. 
It took me a while, but I eventually found an approach that helped me create a curly hair routine that fits into my life in the simplest way possible. And now I want to help you do the same!
For more intermediate/advanced guidance
If you've been on your curly hair journey for a while but still have some struggles, check out Curly Hair Problems!
After spending hours scouring the internet looking for solutions to my own curly hair problems, I found myself wishing for an easier, more comprehensive guide to the most common problems.
So that's what I created!
Curly Hair Problems offers you 78 total solutions to the five most common curly hair care problems, including frizz, curl clumps, limp curls, product issues, and scalp issues.
Sound off: What's your complete Curly Girl Method routine? How is yours different from mine? Tell us about it in the comments! Be sure to tell us a little about your hair type too!