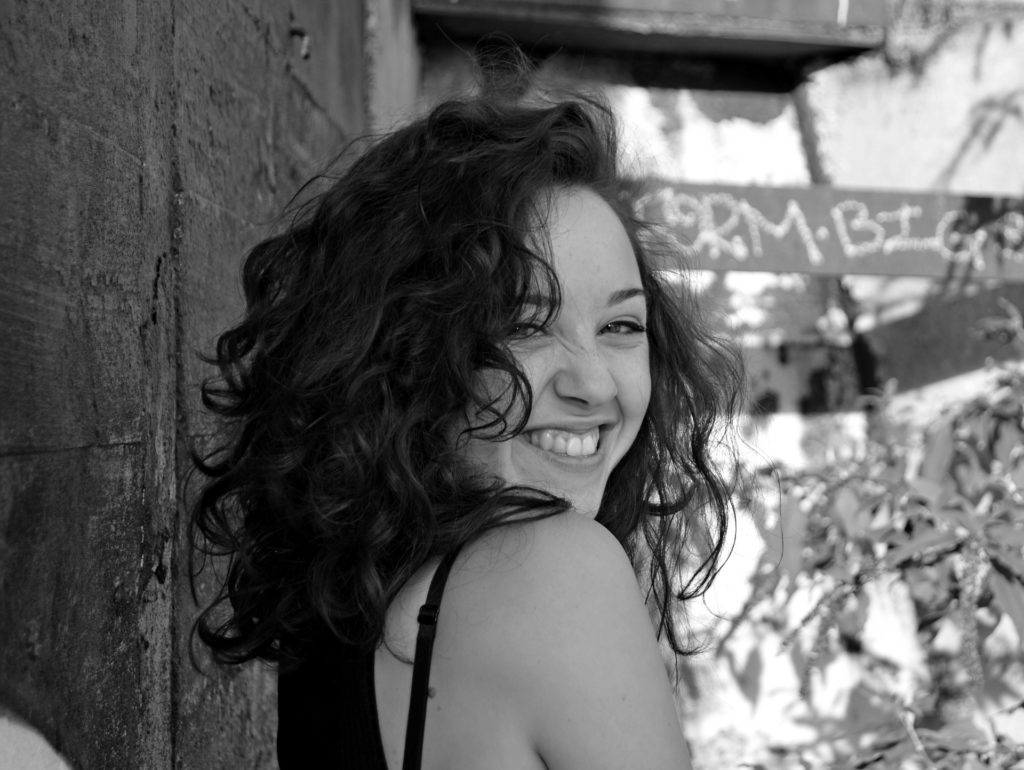 There is a ton of information out there about the Curly Girl Method.
If you're just getting started, it may seem like a bit much.
This post aims to boil down all of that advice into guidelines to help you get the most out of the Curly Girl Method without driving yourself crazy trying to follow all the rules.
With that in mind, here are my simplified top ten dos and don'ts for following the Curly Girl Method.
This page does contain affiliate links, which means if you purchase something using the product links on this page, I may get a small commission. This comes at no extra cost to you and helps keep this site running. Thank you!
Do read the book
The Curly Girl Method was born from The Curly Girl Handbook by Lorraine Massey.
With all the information available online, it might be easy to think you don't really need the book. But honestly, I highly recommend taking the time to read it.
I started the Curly Girl Method in April of 2018, but I didn't make my way to the book until July. I checked it out of the library because I really couldn't imagine I'd need to go through it more than once.
Well, a month later I bought my own copy and I still refer to it pretty regularly.
The book does a great job of simplifying the Curly Girl Method, explaining why it works, and my copy had a DVD demoing techniques.
I'm a Curly Girl blogger, so obviously, I'm a big fan of using the Internet as a curly hair resource. But I found the book gave me the strongest foundation of the basic principles behind the Method.
Then I could use the internet and the experience of others to build on those initial concepts.
Do use the internet as a resource
While I believe in using the book as the basis for the Curly Girl Method, I also believe the internet can be an incredible tool for curly girls.
This means following other curly girls and researching any specific problems you come across in your curly hair journey.
Following other curlies is helpful for discovering new products and techniques. And sometimes, you may realize you have an issue that never occurred to you until another curly posts about her struggle.
For example, at the beginning of this year, I noticed my curls were a little flat. I was due for a hair cut at the time, so I thought that was the issue.
Then Curly Susie on YouTube did a post about protein issues with her hair and I realized that might actually be my problem too. I gave myself a protein treatment with Mielle Organics Deep Conditioner Babassu and Mint and my curls looked fabulous!
The internet is also amazing for helping you solve problems you know you have. Odds are, if you're struggling with something, another curly has been there and is more than happy to help!
Do move at your own pace
Like we touched on, the Curly Girl Method has a lot of layers to it, but there's nothing that says you have to do everything from the start.
Overall, the Curly Girl Method should make your life and hair care routine simpler, but it can take some time to adjust to–just like when you try anything new.
So don't be afraid to start with the very basics (final wash, then no sulfates, silicones, drying alcohols, or heat) and add on from there.
For more help with this, check out our Quick Start Guide to the Curly Girl Method. You can also check out How to Start the Curly Girl Method, which covers some additional layers you can add in when you're ready.
Do try new products
In the beginning, you may have to try out a few products to really figure out what really works best for your hair.
You may also have to change out products you love that stop working for you as your hair changes and gets stronger. Don't be afraid of this!
If you're finding you're not totally happy with your final results, it's time to try something different.
No matter what, don't give up your search! It took me MONTHS to find the right cream and gel combination. (For me, it's Not Your Mother's Curl Talk Curl Cream and Biotera Styling Gel).
And I've had to change how much I use and my leave-in conditioner has my hair got more moisturized.
If you're looking for some product help, check out the Curly Girl Approved Products tag!
And pro tip: a lot of drugstores and beauty stores will take products back if you didn't like them and only used them a few times. Last I checked, this included stores like Sally, Ulta, Sephora, CVS, and Target.
Finding the right product may take time, but it doesn't have to be expensive. Research return policies before you make a purchase if you're trying new products.
Do listen to your hair
If you pay attention, your hair will tell you what it needs just like other areas of your body.
Your stomach grumbles when it needs food. Your eyes may strain if you stare at a screen for too long.
And your hair may frizz if it needs moisture, or its ends may split if it needs a cut.
As your hair gets healthier and as the seasons change, your hair's needs will likely change as well.
Pay attention to your hair as you move through your curly hair journey. It will tell you what it needs. And if you can't figure out what it's trying to say, that's a time you turn to the internet.
Don't compare your hair journey to anyone else's
There are more curly hair resources than ever, which is a wonderful thing. But don't fall into the trap of comparing your hair too closely to anyone else's.
It's a good thing to find someone with a similar hair type and texture to yours. They may have tips that will work for you, and they can be a great source of inspiration.
But respect the fact that no one's hair is exactly like yours and you need to meet your own hair's needs, not mirror someone else's.
Don't spend a ton of money (unless you really want to)
When you enter the world of the Curly Girl Method, you may find a lot of expensive hair products calling your name.
There are tons of amazing products out there but a lot of them come at a pretty steep cost. And honestly, you don't have to pay that price to have fantastic curls!
I never have.
All of my products are under $13, and I have no issues with how my hair looks on an everyday basis.
Someday I might choose to buy more expensive products, but right now, I'd rather spend my money elsewhere.
If you need some affordable Curly Girl Products, check out Curly Girl Approved Beginner Products and 25 Curly Girl Approved Drugstore Products.
Don't take any single source as gospel
The Curly Girl Handbook is the backbone of the method and was written by a hair professional, so that's a resource that's pretty solidly reliable.
Aside from that, most other online sources are curly girls sharing their experiences–including me!
We're sharing our experiences and information that has proven to be good and true for us. But ultimately, it's just our experiences. It may work for you, or it may not.
So don't be afraid to jump around and combine the technique and philosophies of a few different sources.
We're all following the Curly Girl Method in the way that works best for us and our hair, which is exactly what you should aim to do too.
Don't let your hair become an inconvenience
Following the Curly Girl Method is supposed to make your hair easier to maintain. If you're finding the Curly Girl Method to be a serious inconvenience, consider simplifying your approach.
Like we talked about in the last point, the Curly Girl Method needs to fit your life. If it doesn't you should totally modify it so it does!
And if you find that you truly miss heat styling your hair and everything about this method is making your life harder, then it may not be for you.
Don't give up too soon
But with that said, don't give up on it too soon. It can take your hair at least a month, but sometimes 2-3 months, to get used to your new hair routine.
If after that time, you're seriously hating everything, go ahead and walk away. But do your best to get through the initial transition period.
It's likely the most patient and the most inconvenient your hair will be. So give both your hair and yourself a chance to settle into the change. Then decide how you feel about it and if you want to stick with it.
For what it's worth, I love everything about the Curly Girl Method. It's made my hair easier to take care of and it looks consistently awesome. I also spend less on products and put less time into styling than I ever have before.
Looking for more guidance on your curly hair journey?
For beginners
If you're new to curly hair care and looking for some help, you should check out the No-Stress Guide to Curly Hair Care!
After spending two years learning and caring for my curly hair, I wanted to create my own, in-depth guide to help fellow curlies create incredible curls in the easiest way possible. 
It took me a while, but I eventually found an approach that helped me create a curly hair routine that fits into my life in the simplest way possible. And now I want to help you do the same!
For more intermediate/advanced guidance
If you've been on your curly hair journey for a while but still have some struggles, check out Curly Hair Problems!
After spending hours scouring the internet looking for solutions to my own curly hair problems, I found myself wishing for an easier, more comprehensive guide to the most common problems.
So that's what I created!
Curly Hair Problems offers you 78 total solutions to the five most common curly hair care problems, including frizz, curl clumps, limp curls, product issues, and scalp issues.
Sound off: If you've started the curly girl method, what's one do or don't that you've learned? If you haven't started, what's holding you back? Tell me about it in the comments!