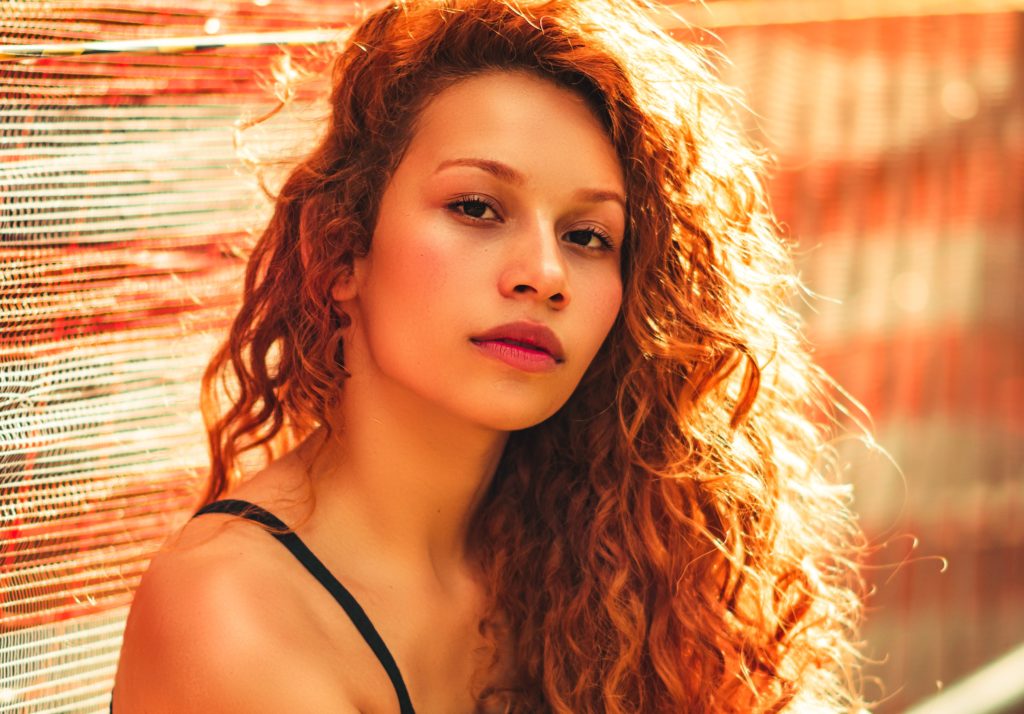 I've been following the Curly Girl Method for nearly a year and a half. And lately, I've been thinking about the things I wish I knew before I started.
In the beginning, there are a handful of things that I overlooked. And in some cases, there were things I thought would be so terrible they kept me from starting the Method entirely.
Obviously, I decided to give it a shot, but if I'd known the things in this post, I probably would have started a lot sooner and handled some things a little bit differently.
Keep in mind, I can only speak for my own experience. What you find here may not be true for you and may even conflict with other Curly Girls' accounts.
Here are six things I wish I knew before I started the Curly Girl Method.
This page does contain affiliate links, which means if you purchase something using the product links on this page, I may get a small commission. This comes at no extra cost to you and helps keep this site running. Thank you!
The transition isn't always terrible
The transition period was one of the biggest reasons I took so long to start the Curly Girl Method. I read so many things about how it can take weeks to months before your hair actually starts to look good.
The reports and accounts I'd read included less-than-awesome curls and a greasy, dirty, oily scalp that I was pretty sure would drive me crazy.
I was so turned off by the transition period, that it took me months to decide to give it a shot. And even then, I only did it by reminding myself that I didn't have to stick with it if I hated it. (Quitting something I've committed to is usually hard for me.)
When I finally started the Curly Girl Method, I found that my transitional issues were almost non-existent. For me, this may have been because I'd stopped using heat on my hair years ago, and I have a drier scalp, so my oil production is lower than most.
My hair smelled a little dirty at first, but other than that, it didn't look or feel half bad.
I learned that your transition period is going to be unique to you and your hair. So while it's good to be prepared, just because most people struggle doesn't mean you will too.
The Internet variation has more rules than the Handbook
The Curly Girl Method is the result of The Curly Girl Handbook by Lorraine Massey. However, there's a ton of info about the Method online. What you read online has definitely evolved from what's in the book.
I started following the Curly Girl Method solely based on what I'd read online. And while it's great that there's so much current, free information available, it also means that the Curly Girl Method has grown and evolved to a point that it can be a little overwhelming, and a little more than some people may need–especially in the beginning.
There are several more unapproved product ingredients you'll find online that aren't mentioned in the handbook. There are also more techniques (most of which are more involved and time-consuming) online than you'll find in the book.
I think there's a place for both versions, but ultimately I wish I knew the book is the simplified backbone to start off with. Then once you have that basic understanding, you can introduce elements from the internet evolution if/when you need to.
And speaking of, definitely read the handbook!
It may be easy to think there's so much free information online that you don't really need to read The Curly Girl Handbook by Lorraine Massey. but I highly recommend it.
I didn't decide to go for it until a few months into the Method, but I honestly wish I read it from the start. It makes the Curly Girl Method easy to follow and helped me find a simplified hair routine that works best for my hair.
It's okay to do things at your own pace
There are several layers to the Curly Girl Method, and it can be a lot to implement all at once.
To that end, it's okay to focus on one aspect of the Curly Girl Method at a time. Maybe first you quiet using heat. Then you swap out your products, then you start using the daily techniques, then you start deep conditioning.
Or whatever you need to do.
I definitely tried to do too much at first and I ended up using the wrong products and having to start over with a fresh sulfate shampoo wash. Since then, I do what I feel I can manage.
In fact, while I'd given up daily shampooing towards the beginning of the Method, I'm only just starting to skip co-washes and leave my hair completely unwashed and dry for several days at a time.
I've had great results moving at my own pace and it's made me more interested in keeping with it.
There are more product options than you may think
This was another factor that kept me from starting. I was afraid it would be a serious pain to find Curly Girl Approved products. I thought my options would be so limited, to the point that following this Method would quickly become annoying.
But it turns out, there are plenty of Curly Girl approved product options! And thanks to Curly Girl blogs, YouTube channels, and isitcg.com, it's easier than ever to find products that are approved.
Only you know what works for your hair
Ultimately, only you know what works for your hair and what doesn't. A Curly Girl approved product may build up in your hair in a way it doesn't for someone else. Or it may not work at all for you the way it does for someone else.
Or you may love a product that other people have issues with. As long as it doesn't have drying ingredients, and you don't need a sulfate shampoo to wash it out, it's typically fine to use.
The core principle of the Curly Girl Method is to increase moisture, which is vital to creating a killer curl. The core method of doing this is no heat (which fries and drys out your hair), no sulfates (which strips your hair of it's natural, moisturizing oils), no silicones (because they require sulfates to wash them out), and no drying alcohols (which can obviously dry out your hair).
Anything beyond that is going to be unique and specific to you and your hair, and it's okay to do what you think is best.
Looking for more guidance on your curly hair journey?
For beginners
If you're new to curly hair care and looking for some help, you should check out the No-Stress Guide to Curly Hair Care!
After spending two years learning and caring for my curly hair, I wanted to create my own, in-depth guide to help fellow curlies create incredible curls in the easiest way possible. 
It took me a while, but I eventually found an approach that helped me create a curly hair routine that fits into my life in the simplest way possible. And now I want to help you do the same!
For more intermediate/advanced guidance
If you've been on your curly hair journey for a while but still have some struggles, check out Curly Hair Problems!
After spending hours scouring the internet looking for solutions to my own curly hair problems, I found myself wishing for an easier, more comprehensive guide to the most common problems.
So that's what I created!
Curly Hair Problems offers you 78 total solutions to the five most common curly hair care problems, including frizz, curl clumps, limp curls, product issues, and scalp issues.
Sound off: If you've been following the curly girl method, what do you wish you knew before starting? And if you're thinking about giving it a shot, what's your biggest concern? Tell us about it in the comments! And be sure to tell us a little bit about your hair type.