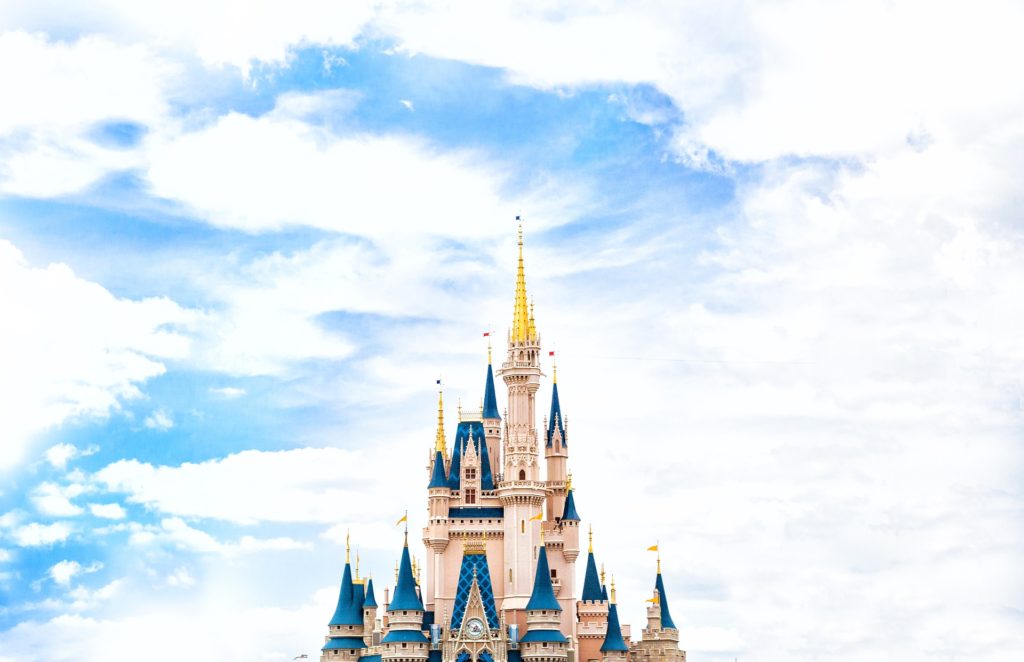 There's a lot to plan for in Disney World. Some plans you can make when you get there, like what ride you're going to go on based on wait times. But there are some plans you really need to make (or at least have an idea of) before your trip.
Here are my top eight things you should plan ahead for when you're headed to Walt Disney World.
The Magical Express
If you're staying at a Disney World Resort Hotel, you can get a free ride to and from the Orlando Airport on the Disney World bus known as the Magical Express.
Another wonderful perk of this service is that they will also collect any checked baggage for you and deliver your bags to your hotel room. This means you can literally go from the plane, to the bus, to the park.
Here's where the planning comes in. Even though this is a free service, you still have to reserve your spot on the Magical Express. So once you have your flight and room booked, make sure you give Disney a call and make your reservation.
Ideally, you want to make this reservation ASAP because if you're checking baggage that you want Disney to retrieve for you, they need to send you special luggage tags. They typically send those out about 3-4 weeks prior to your trip, so you want to make sure they have your reservation before that point.
For more on the Magic Express, check out Disney's official Magical Express page.
FastPasses
You definitely want to plan your FastPasses ahead of time. If you're staying at a Disney Resort, you can book your FastPasses 60 days before the start of your trip. If you're staying at a neighboring hotel, you can book 30 days before the start of your trip.
FastPasses allow you to jump ahead in line of some of the busiest Disney World rides. You get three FastPasses per day–and more once you use them all–and you definitely want to take advantage of all of them!
Before your 60 or 30-day window opens, have an idea of what parks you plan to be in on each day of your trip and what your top FastPasses are going to be, then be sure to jump online and get them when your window opens.
For more, check out our post all about Disney's FastPass system.
Dining
If you plan on eating a sit down/table service meal, you also want to make that reservation before you go.
Dining reservations can be made 180 days before your trip. If you're looking to eat at a more popular or in-demand restaurant, like Be Our Guest in the Magic Kingdom, you want to make that reservation as early as possible.
This is also true if there's a restaurant that you know you love or have heard about that really want to eat at. Make those reservations as soon as you can so you don't miss out!
But, if you don't book at the 180 mark, don't panic!
On my past two Disney trips, my family and I didn't even book our trip until after we were within the 180-day window, and we had no problem getting into some great restaurants and eating great food.
You definitely want to plan and book your dining before you go, but don't feel like you're screwed if you don't book at 180-days out. You can also cancel your dining reservation and book somewhere else if you change your mind leading up to the trip.
However, you should know that Disney does have a per-person cancellation fee if you cancel a reservation within a designated time window. Last I checked, that window was 24-hours, but that can always change. For more info, here's Disney's FAQ on the subject.
If you're considering the Disney Dining Plan, check out this post on the pros and cons.
Weather
Be sure you're up to speed on what to the expected Orlando weather of your trip. Pop up downpours happen all the time, so be prepared with a poncho, a change of socks, or comfortable waterproof shoes. If you're going in the winter, pack layers. It can be warm in the afternoon, but chilly in the early morning and at night.
Weather can seriously be its own post (and someday it will be) but for now, I'll just say, do your research and plan accordingly.
Park Transportation
You really don't need a car once your own Disney property. Disney has its own transportation system that consists of buses, monorails, boats, and soon, the Skyliner. There are also Lyft operated Minnie-vans, which aren't free, but they're available if you don't want to wait for a free option.
However, not every mode of transportation will take you where you want to go. For instance, buses will take you from resorts to parks, but not from resort to resort. If you want to go from one resort to another by bus, you have to take a bus to a park, then jump on a bus to your desired resort. And the monorail only goes to a handful of resorts, the Magic Kingdom, and Epcot.
This is another topic that will be its own post in the future, but in the meantime, have an idea where you need to and what options you have to get there before you leave for your trip. And leave yourself plenty of time to travel.
For more on the Disney Transportation System, check out this post!
Must-do Rides
As much as you may want to hit every ride, it's a good idea to know your top priorities before you go. You may find that you're too tired, the lines too long, or there just isn't enough time to do everything you want to do.
You don't have to plan every ride you want to go on, but it's a good idea to know which ones you'll be really disappointed if you miss.
Breaks
Seriously, plan some downtime ahead of time.
If you know you want to be at the park when it opens, consider heading back to the hotel and taking a nap, or laying by the pool for a few hours in the afternoon, then heading back to the park at night.
Or if you're planning a seven-day trip, maybe only get park tickets for four or five days and spend the other days resting or casually exploring Disney Springs or the other Resorts.
Disney World is huge, and it's a lot of walking. And on top of that, you and your family will probably be super excited the whole time you're there. Planning breaks and downtime before you leave will keep people from getting over-exhausted and grumpy, and help you get the most out of your trip.
My Disney Experience App
Before you go, you definitely want to have your My Disney Experience App set up. You also want to make sure that everyone in your group has an account and that all of your accounts are linked.
This way if you're in Disney World and you realize you're not going to make a FastPass, you can jump on the app and change the plans for everyone in your group.
For more on how to use the My Disney Experience App, check out this post!
For more Disney World tips and tricks, check out the other Disney posts!
Sound Off: What else do you always plan ahead when you go to Disney World? Tell us about it in the comments!