Are you craving easy-to-care-for, frizz free curls?
Are you tired of planning your days around your curly hair care or paying too much for expensive hair products?
Do you want to start your curly hair journey, but find the sheer amount of information to be confusing and/or overwhelming?
The No-Stress Guide to Curly Hair Care simplifies and personalizes curly hair care so you can have fabulous hair without the struggle, stress, and overwhelm.
I've been where you are!
I battled my frizzy curly hair for years. I paid way too much for one expensive product because I was convinced it was the only thing that worked. 
And when I stumbled upon the curly hair care corner of the internet, it took me months to work up the courage to start my curly hair journey and really commit, largely because the rules and information were all a little overwhelming. 
In the end, I'm SO GLAD I went ahead and took the plunge. 
But that doesn't mean it came without some bumps in the road. 
Two years later, my naturally curly hair has never looked better and it's never been easier to care for.  
Early on, I got caught up and bogged down in the "rules" I came across online. I got frustrated by recurring problems that I just couldn't seem to solve.
When I read the Curly Girl Handbook for the first time a few months into my hair journey, I was blown away by how simple curly hair care could be. But the Handbook didn't solve every problem for me and it didn't fully guide me through my curly hair journey the way I needed.
Over the years, I fine-tuned my hair care routine to fit my own life by blending the philosophy of the Curly Girl Handbook, additional research, and my own trial and error, to create the approach you see on this blog today.
I found that it's very possible to keep curly hair care as simple as possible and have INCREDIBLE curls!
Through that process, I learned:
How to simplify curly hair care to meet my needs
How to have killer, reliable, frizz-free curls 
How to listen to my hair and give it what it needs
How to solve all my hair and scalp problems one at a time
How to stick with my curly hair journey without it completely ruling my life
And so much more!
The things I've discovered completely revolutionized and simplified how my hair routine and care for my curly hair. 
And now I want to share all of these things with you! 
It took me about a year to feel like I really got my curly hair care routine down. I created this guide to help you get there in a fraction of the time!
---
You will find this guide worthwhile if any of the following applies to you:
You're curious about curly hair care, but feel a little intimidated by all the rules and information.
You've recently started your curly hair journey and are finding yourself a little overwhelmed.
You're looking to better understand how to make curly hair care fit into your life.
You're new to curly hair care and have struggled to identify and/or solve some of your curly hair problems. 
You'd like to know how to build a complete curly hair routine and be able to adapt it as your hair continues to evolve.
You'd like to follow a simplified curly hair care routine.
You'd like to learn how to modify a curly hair routine to meet your own individual needs.
You're ready to start your curly hair journey and want to know what to expect. 
You're ready to start or have recently started your curly hair journey and are looking for someone to walk you through the process step-by-step.
This guide wouldn't be a good fit for you if:
You're looking for a quick fix for your curls.
You're not willing to put the time and energy in up front to give yourself long term results.
You've been on your curly hair journey for a while now and while you may still have some issues, you have a good overall understanding and established routine. (If this is you, check out Curly Hair Problems! A Guide to Common Curly Hair Issues.)
You're someone looking to follow a strict version curly hair care routine (though you can certainly use this as a solid foundation for a more strict version, if that's what you're after).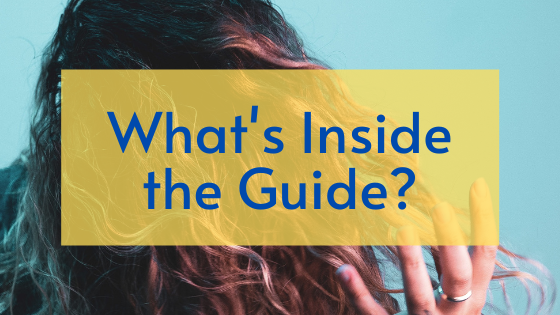 You'll get a PDF with 100+ pages and links to relevant blog posts and tools to help you care for your curly hair in the simplest way possible and create the curls of your dreams!
Here is exactly what you'll get:
Welcome and Intro
What to expect
How to approach this guide
Part 1: Curly Hair Care Guidelines, Simplified
Core curly hair guidelines
Additional, optional curly hair guidelines
My personal thoughts and tips going in
Online tools
Resources
Part 2: Products and Tools
The products you already have
The very basics for solid curly hair care
Other products you may need or want
My personal recommended purchases
How to apply products
Other tools that come in handy
Part 3: The Transition Period
What it is
Possible transitions you may experience 
Product trials
How to ease into your curly hair journey 
How to get through the transition period
Part 4: Starting Your Curly Hair Routine and Building Your Routine
The final wash
Building a wash day/shower routine
Styling your curls
Drying your curls
Getting root volume 
Part 5: Routine Add-ons
Deep Conditioning
Refreshing
Clarifying
Part 6: Sleeping and Working out with Curls
Tools
How to sleep with your hair dry (for long and mid-length hair)
How to sleep with your hair dry (for short hair)
How to sleep with your hair wet
How to workout with your curls
Part 7: Scalp care
General scalp care
Why you may have scalp issues
The difference between dandruff and dry scalp
How to treat dandruff and dry scalp
Product build up on the scalp
Other scalp issues and how to handle them
Part 8: Protein and Moisture Balance
Importance of a moisturizing deep conditioner
Importance of a protein deep conditioner
How to recognize and correct moisture overload
How to recognize and correct protein overload
Part 9: Hair cuts and styles
How often to get a haircut
Finding a stylist 
Finding cuts and styles
Part 10: Listening to Your Hair
What your frizz is trying to tell you
What your curls are trying to tell you
What your scalp is trying to tell you
What your product build up is trying to tell you
Part 11: How to find products going forward
Create Your Own Reality
Other online sources
Brands that have proven themselves
Final product tips
Each Part is complete with actionable steps to help make these tips as easy as possible for you to apply!
---
BONUS OFFER!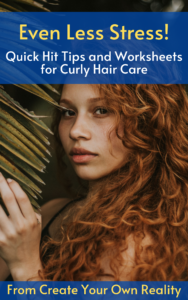 If you grab your copy of the No-Stress Guide to Curly Hair Care before this clock runs out, you'll get the FREE mini-companion, Even Less Stress.
This companion contains:
A handy Build-Your-Own-Routine Checklist
10 Quick Hit Tips to help you get your best curls
A wash day journal to help track your wash day routine
A refresh-check to help you decide if you should refresh or not
A curly hair troubleshoot tracker to help you troubleshoot your curly hair problems and track your results.
This free bonus disappears when the clock expires. I'd hate for you to miss it!
---
Some FAQs:
Is this a replacement for the Curly Girl Handbook?
No. This Guide references the Handbook, but does not recreate it. It features my own research, experiences, and philosophies, and covers topics I wish I knew more about in the early days of my curly hair journey.
Additionally, the Handbook is written in conjunction with a hair professional, which I am not. The Handbook covers a wide variety of other curly hair topics and facts that this Guide does not cover (such as, how to cut your own hair).
Can I buy this Guide without reading the Handbook?
If you'd like to, sure. I designed this Guide to be step-by-step and comprehensive. I also developed it because as much as I loved the Handbook, I found there were some places it fell short and I had to navigate on my own. But still, the Handbook is referenced several times throughout the Guide and it would probably be a good idea to at least check it out of your local library if you can.
Is there information in the Guide I can get for free on the blog?
Some of it, yes. It would be impossible to write a comprehensive curly hair guide without some information that overlaps with what you already see on the blog. But this Guide offers deeper instruction and explanation and guides you through your curly hair journey in a way a blog post just can't do.
If I learned anything reading the Curly Girl Handbook, it's that one-off blog posts and videos are no replacement for organized information that builds off of each other.
How fast and easy is this really going to be?
I can't give you a concrete timeline. Everyone's hair is different, and while this guide will get you to your best curls faster and easier than if you go at it alone, it's not a quick fix. It will take some trial and error on your part.
But you'll be able to learn from my approach, gain a better understanding of your hair, and adapt the solid curly hair routine that's featured to fit your unique hair and lifestyle. Thanks to my experience, research, and philosophy, you'll be able to do all of this faster and easier than if you don't have the guide.
I'm not new to my curly hair journey, but I'm still having some issues. Will this guide help me?
You're probably going to be better off with Curly Hair Problems!
This is the second guide in this series designed for curlies who are deeper into their curly hair journey, but still having some issues. Curly Hair Problems! covers the top five most common curly hair problems and offers a total of 78 solutions, so ideally, you'll be able to find one (or a combination) that will work for your specific hair type and lifestyle.
You can learn more about that here!
---
$19.99 ($37.99) may seem like a low price for all you're getting–especially  compared to other online guides and courses that can cost upwards of $150, but there's a reason behind this:
I think simple, fabulous curls should be accessible to everyone with curly hair.
I'm hoping this affordable price helps more curlies ease into their curly hair journey and develop a sustainable version that meets individual needs and lasts in the long run.
This price is basically the cost of two drugstore products. (And since you can revisit it over and over, it'll never run out!)
If you're ready to create low stress, reliably fabulous curls, you can start now!
Don't forget, if you purchase before the clock runs out, you can get the bonus mini-companion, Even Less Stress for FREE!
$19.99 ($37.99)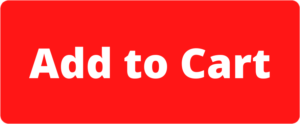 If you do end up purchasing this guide, I want to thank you upfront! Your purchase goes a long way in helping to support the blog and allows me to continue to write posts and create curly hair content for you, which I love doing. So thank you!