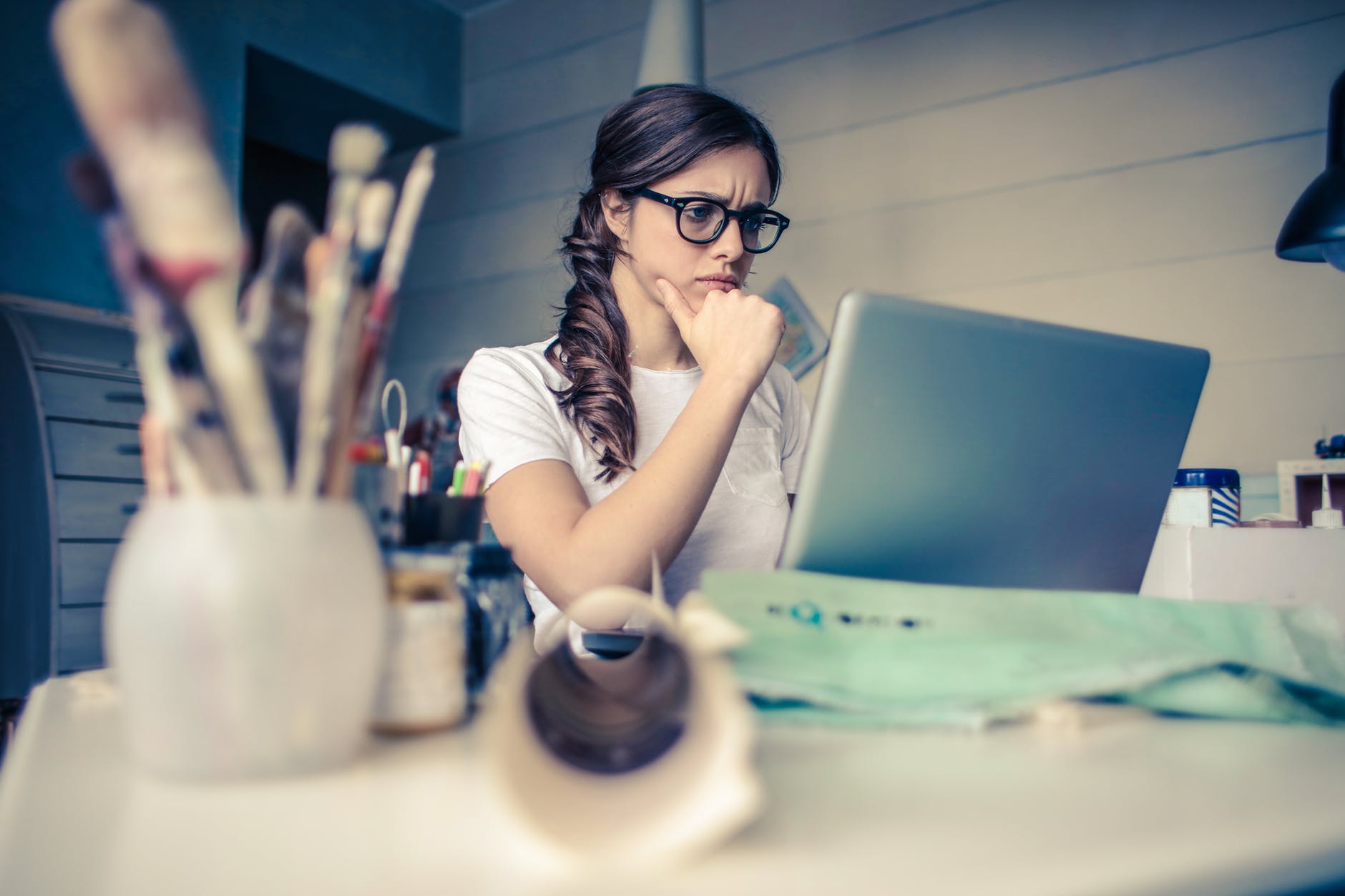 INFJs are always influenced by our environment, and the INFJ work environment is no exception.
This type of conversation isn't new–especially among introverts. But after we've all seen our work environments transformed over the past couple of years, I think it's safe to say we're all looking at our place of work in a new light.
INFJs have always had to make different considerations and accommodations in their life, but since work is where we spend most of our time, it's one of the most important areas of our life to consider.
This post will explore why the INFJ work environment matters, what INFJs should consider, and give you a few environments that might be a good fit.
Why work environments matter for INFJs
INFJs are often Highly Sensitive People (HSP), which means we're naturally more impacted by our environment than the average person. We're also more likely to take on stress, and even see it negatively affect us in a physical way.
In general, introverts and HSPs are more likely to get drained by simply being out and around people. If an INFJ works in a stressful, loud environment, or with toxic people, this can be exceptionally draining and lead to the INFJ needing a lot more sleep and rest outside of work to function.
Since the average full-time worker spends at least 40 hours a week at work, it's important that INFJs keep their work environment in mind when looking for a job or if they're feeling particularly drained by the one they have.
It's important for INFJs to have meaningful work, but it's also important that we're able to do that work in an environment that meets our personality and needs.
This will allow INFJs to be their best both at work and in other areas of their life.

What to Consider
Keep in mind with anything on this list, there can always be exceptions based on specific situations, circumstances, and your individual life and personality. This is simply what I've seen to be true for most INFJs.
Expectations
INFJs do best when they can work methodically, and have the time and space to do a job well. We typically don't do well in environments where we have to multitask or focus on multiple projects at once.
INFJs also don't typically do well without clear boundaries between their work and home life. We require downtime to function. We're also planners. So an on-call job or a job where it's an expectation to be checking work email and taking calls outside of designated work hours generally isn't a good fit.
Related, because we need downtime, we also don't usually do well with working 60+ hour weeks. There's only so much we can give. If we're in a job that requires that much of our time and energy, it tends to leave us really drained.
We often do well in jobs that are in some way helpful to society and/or creative. But really, there are a lot of areas that INFJs can thrive in. The key is for the expectations to be reasonable, clear boundaries between work and home, and a healthy amount of time to recharge.
Boss and Co-workers
INFJs don't do well in stressful or toxic situations. As a result, we don't do well around stressful or toxic people. These people can really take advantage of INFJs and can just be flat-out exhausting and anxiety-inducing to deal with.
These people can leech on the INFJ's energy and create a chaotic, stressful culture that impacts the INFJ both inside and outside of work.
With that said, every work environment may have some less-than-awesome people, but it's really about the work culture that's created as a whole.
Supportive, communicative environments with reasonable expectations and an interest in fostering growth and development are typically good for INFJs, regardless of the field we're in.
Environment layout and climate
Because INFJs are often HSPs, we can also be prone to overstimulation. This means open offices or workplaces that are loud, crowded, and bright can often be a bit much for us, even if the previous two points are awesome.
This type of overstimulation can leave INFJs feeling overwhelmed and drained, which can again impact other areas of their life.
INFJs do best in lower-key workspaces or a work environment that provides them their own space to work.
Some environments to consider
These are just a few places that tend to have more INFJ-friendly layouts and climates. Expectations and bosses/coworkers are going to vary, so you'll have to consider that for yourself.
Outdoors
INFJs do very well in nature! A job like gardening, landscaping, or something similar can be a very calming environment that suits INFJs well.
An individual office
INFJs may not do well in open offices, but we're great if we're given our own space. This may include your own office in an office building or an office you might maintain as a therapist or something similar.
The exact look of this environment can vary, but the key is that you have your own space with a door you can close when you need to focus or separate yourself.
A library or academic setting
Academics (especially at a college level) are often suited for INFJs. Not only are we natural teachers, but the atmosphere often lends itself to our personality.
We can teach and have time alone in our offices to prep or meet with students one on one. As the person in charge of the class, we have a say in how bright or loud the room is. And we often love going deep about the things we care most about (which is likely what we'd be teaching).
Your home
Speaking as an INFJ who's been working from home since before it was cool, there has been no better work environment for me than my own house.
I have no coworkers to manage, the layout and climate are exactly how I'd like them to be, and since I work for myself, I have full control over my hours.
Even if some of these things points aren't true for you, plenty of fellow INFJs have shared with me how much they LOVED working from home in the past couple of years and how that's become a priority for them going forward.
Looking for more in-depth tips on how to manage your introverted life?
If you want to dig a little deeper, check out the Introvert Life Guide!
This guide was designed to help you build the introvert life of your dreams. And it's full of plenty of tips and tricks to help you manage the five biggest areas of your introvert life.
While it wasn't written just for INFJs, it should also help you navigate plenty of additional common INFJ problems.
It will also help you embrace your introverted nature and build a life to help you thrive!

For more introvert life tips, check out the other introvert posts!
Sound off: How as your INFJ work environment impacted you? Tell us about it in the comments!