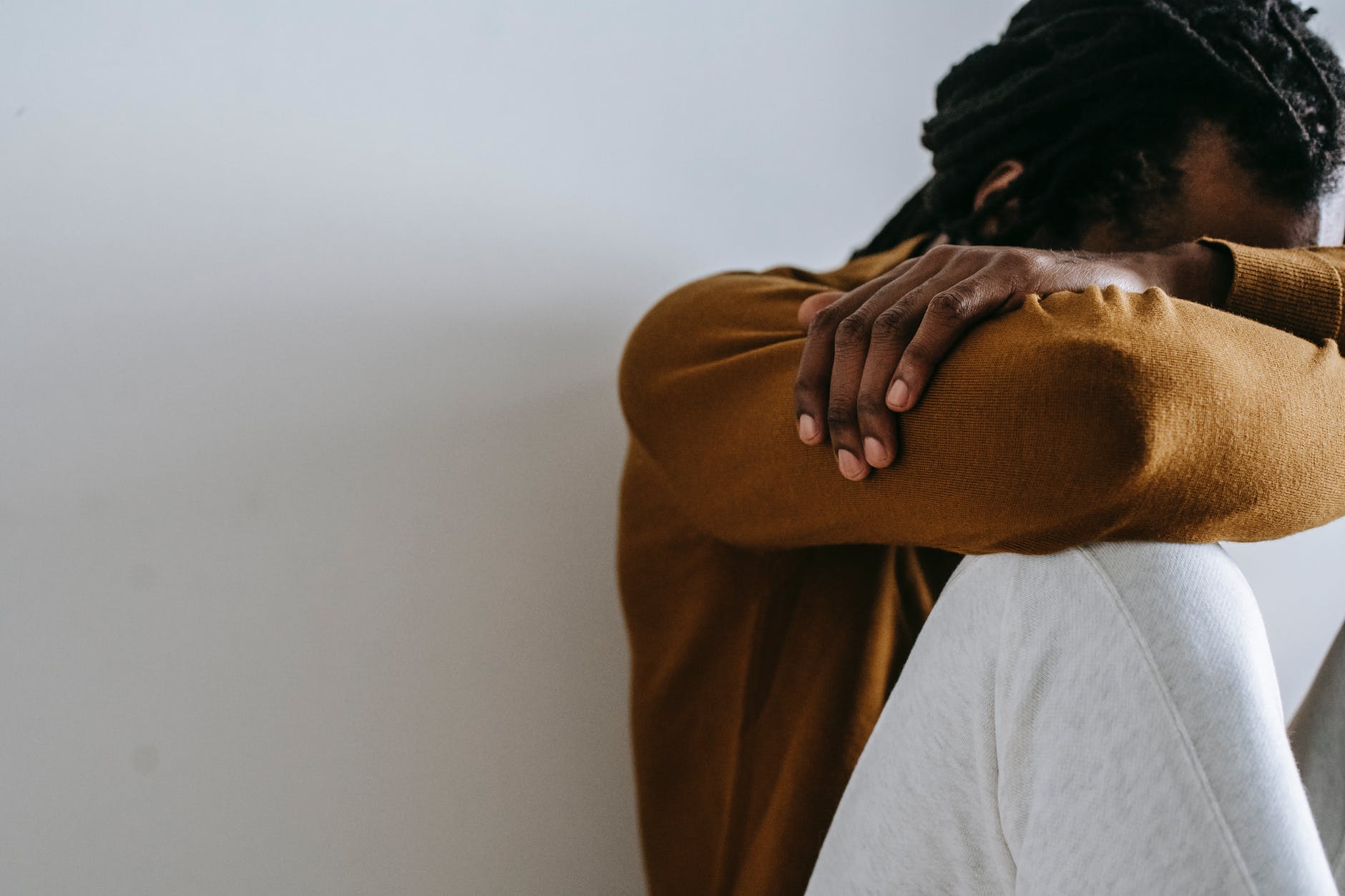 Overwhelm can happen to anyone, but it's a bit more common for introverts and highly sensitive people to find themselves in an overwhelming situation.
If you're an introvert, you're naturally wired to lose energy when socializing or in busier environments. Once you max out, you're much more likely to find these situations overwhelming if you can't get out and recharge. (For more on Introverts, check out this post.)
And if you're highly sensitive, you're nervous system is wired to be more sensitive than the average person. This means lights are brighter, sounds are louder, and the longer your nervous system is overstimulated, the more likely you are to find yourself overwhelmed. (For more on highly sensitive people, check out this post.)
Let's take a look at how you can recognize overwhelm and how to manage overwhelm as an introvert and highly sensitive person.
Recognizing overwhelm
I can only speak from my own experience on this, but from conversations I've had with other introverts and HSPs, this seems to be true for many of us.
For me, overwhelm presents a lot like anxiety. But there are a few distinguishing features.
Anxiety about typically low-grade irritations or concerns
One sign that I'm overwhelmed is when little day-to-day or situational stressors feel a little bigger than they are.
For instance, several years ago, I found myself in a situation where I was changing careers and I had a couple of months in between when my old job ended and my new job began. I had enough savings to bridge the gap, but I still didn't love seeing money going out with no money coming in.
Most of the time, this was a pretty low-grade concern; it wasn't comfortable, but I knew it was temporary and it wasn't something that preoccupied me. However, on days where I was overwhelmed, this felt like a much bigger issue than it was.
Fun changing over to anxiety or a desperate need to go home
I also know I'm overstimulated and overwhelmed when I start out enjoying an activity and then get anxious as the event wears on for seemingly no reason.
Sometimes I can be out with friends or family, and having a good time. But if we're in a crowded place for an extended period of time, I'll suddenly feel like I need to go home.
And if we happen to be away/in a hotel situation, and I can't actually go home and be alone, I may start to feel anxious.
The fact that I started out enjoying myself and that enjoyment changed over when nothing negative happened, lets me know I'm probably overwhelmed and overstimulated.
The memory isn't anxiety inducing
In the past, I used to think New York City gave me anxiety. My experience had been primarily day trips that included a large group bus ride, crowded theaters and restaurants, and plenty of time in loud, bright, and crowded Times Square.
By the end of the trip, I often found myself seemingly anxiety-ridden and desperate to get out of the city.
But between trips, the thought of New York City didn't make me feel anxious the way things that actually give me anxiety do (like having to make a phone call, for instance.) In fact, I often thought, "yeah, I think I'm ready to do that again."
This made me question if I was really anxious or if there was something else going on.
I get into this a lot in this blog post about the difference between anxiety and sensory overload, so check that post out for more. But ultimately, I realized I was overwhelmed in the past, not truly anxious.
I've gone back to NYC several times since with a plan to reduce my overwhelm, and I haven't had an issue.

How to manage overwhelm
Remove yourself
If you're overwhelmed, there's something in the environment that's too much for you. If at all possible, get yourself out.
This can mean go home if you know you've had enough. But it can also mean just stepping out for a breather. If you're at a party, finding a quiet room can help. Going outside is also often a good option.
Fifteen minutes to recharge and/or calm your nervous system can make a big difference.
But if you max out before you realize you're overwhelmed, leaving all together may be the better option.
Try to control sensory input
If you can't leave, try to control the sensory input where you can.
For instance, when I was on those New York trips in the past, I relied on music and my headphones.
Yes, this is obviously still some stimulation, but I've found the controlled sounds coming from my headphones are less overwhelming than the random and ambient sounds coming from my environment.
It can also help to close your eyes and reduce visual stimulation. (My bus rides home from New York where always headphones on, eyes closed.)
This can also act as a nice do not disturb sign and keep people away from you.
Meditate
If you can get to a quiet place or use headphones, meditating can really help.
Mediation can help with anxiety because it helps to calm your nervous system. Because overwhelm can present as anxiety, it can have a similar effect.
My favorite mediation app is Calm, but I have friends who also love Headspace.
If you're new to meditation, you can also find plenty of free meditations from a YouTube search.
Sleep
Sleep is a magical elixir when you're overwhelmed and overstimulated.
Socializing to the point of overwhelm can be exhausting for introverts and HSPs alike. It means we've maxed out our energy reservoir and/or our nervous system has been pushed beyond the brink of high alert.
Sleep allows you to recharge and your nervous system to shut down for a little while so you can reset.
This is especially crucial in more extreme cases.
Take time to recover
If you've found yourself in a place of overwhelm, it's really important that you take time to recover. For me, this usually means a day to myself for more extreme cases. It can also mean a few hours to myself or an early bedtime, depending on the situation.
What helps you recover may look different, but taking the time is going to be really beneficial for you, your productivity, and everyone you come into contact with.
Looking for more tips on how to manage your introverted life?
If you want more tips and tricks on how to manage your introvert life and build plenty of healthy introvert habits, check out the Introvert Life Guide!
This guide was designed to help you build the introvert life of your dreams. And it's full of plenty of tips, tricks, and ideas to help you create an introvert life that's uniquely yours!
It will also help you embrace your introverted nature and build a life to help you thrive!

For more introvert life tips, check out the other introvert posts!
Sound off: What helps you when you're overstimulated? Tell us about it in the comments!