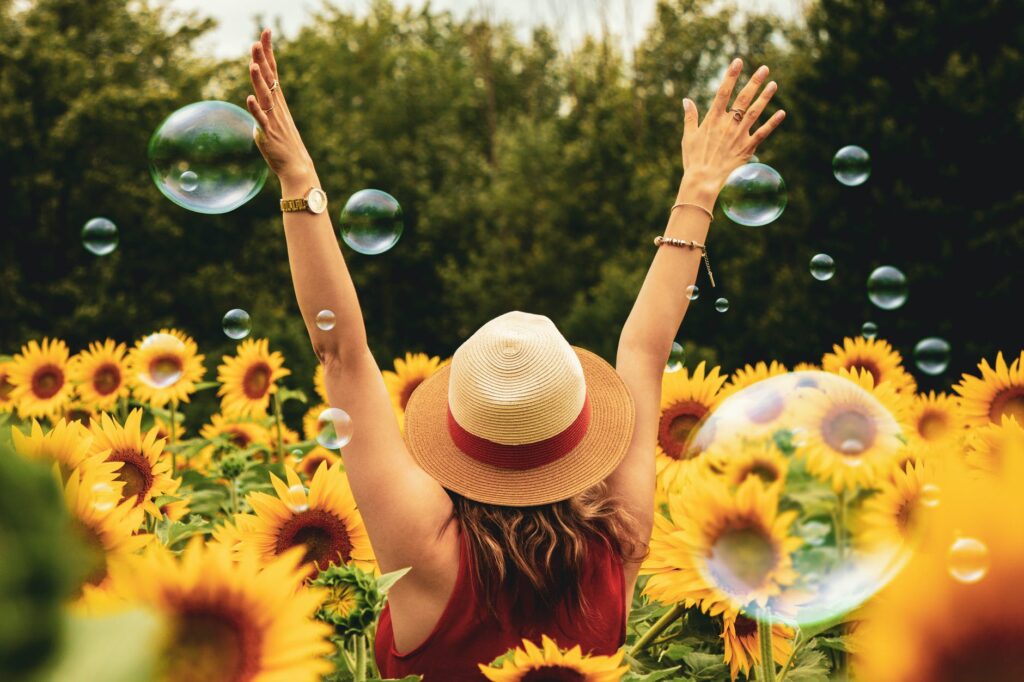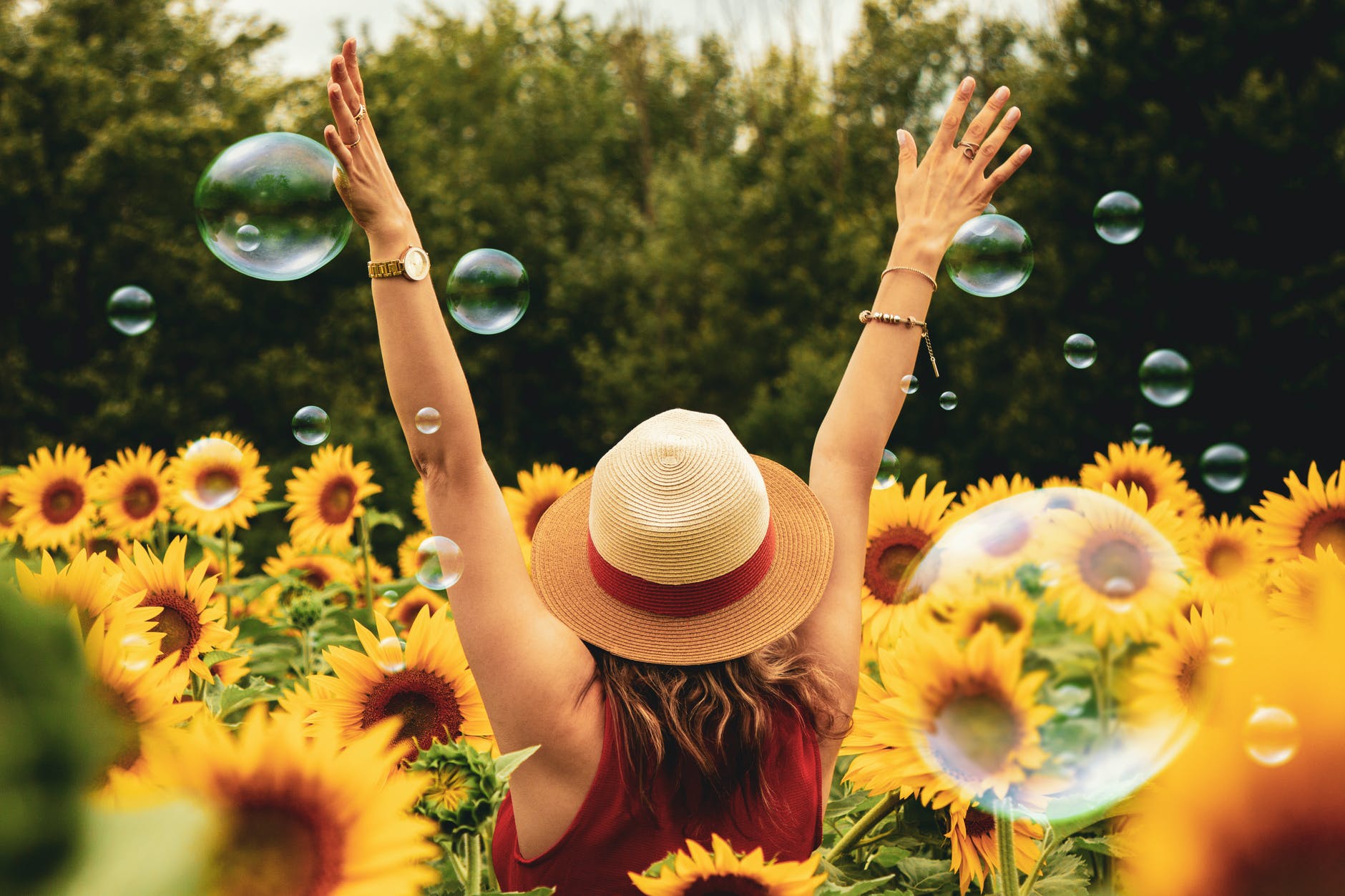 When I first started the Curly Girl Method, I lived for other people's curly hair journeys.
The Curly Girl Method takes a little bit of commitment and patience in the beginning, but I found other people's curly hair journeys to be really helpful and inspirational.
With that in mind, today I'm sharing my curly hair journey!
This page does contain affiliate links, which means if you purchase something using the product links on this page, I may get a small commission. This comes at no extra cost to you and helps keep this site running. Thank you!
As a child
Curly hair runs in my family and my hair has been very curly my entire life!
When I was younger, my curls weren't brushed or styled all that much.
But as I got older, my parents started brushing my hair, which in turn, taught me to brush my hair. I'm pretty sure both of my parents have curly or wavy hair, but they both keep it short.
Because of that, they've never really cared for curls, so none of us knew better.
This left my hair frizzy, with weird waves and looking generally unkempt.
Middle School and High School
Around seventh or eighth grade, hair straighteners became a thing and I was pretty freaking excited about it!
I no longer had to live with frizzy hair that always seemed to be out of control. I straightened my hair all through high school.
At one point, it had occurred to me there was probably a way to manage curly hair. But I was also pretty sure it would mean getting up at 5:30 AM to take a shower before school and that was not happening
So instead, I'd shower as soon as I got home, wait for my hair to dry (I've never been one to blow-dry), then spend forty-five minutes to an hour straightening my hair. Every. Single. Night!
My hair was so fried!
College and Beyond
When I started college, I started to feel like straightening my hair every day was becoming a burden.
Since my classes started later, I had more motivation to get a shower in the morning and put some effort into making my curls happen.
I did a little research. This is when a learned I needed to stop brushing my curls when they were dry.
I also learned about some basic products that might help–a leave in conditioner, curl cream, and spray gel–but I didn't pay too much attention to the ingredients.
The results were mostly positive! I finally had curls that looked good on a semi-regular basis.
Sure, the slightest hint of humidity or moisture in the air caused serious frizz, and I had no expectations that my hair would look as good at the end of the day as it did in the morning.
But that was okay. My hair took me so much less time to manage this way, and I'd accepted that these problems were part of what it meant to have curly hair.
Discovering the Curly Girl Method
Before
Okay, obviously everything so far has been before I started the Curly Girl Method, but I want to start my Curly Girl journey with where I was at right before I began the process.
At this point, I thought I had my hair in a good and manageable condition. This was largely thanks to an expensive hair product. (The name of which I can't remember at this point. I think I might have been French.)
One year, I treated myself to a Birchbox subscription and this hair product was one of my samples.
If you've never heard of Birchbox, it's a subscription service that sends you five samples of more expensive beauty products for ten dollars a month. It's a great deal if you're some who can use what you're sent and move on.
But if you get attached to a product (which is, of course, what they're hoping for) then you're consistently shelling out a decent chunk of change to repurchase.
As you can guess, I got attached to this expensive hair cream and ended up regularly putting out the money.
Even on a good hair day, there's still some frizz, very little curl clumping, and uneven definition throughout.
One day, in March of 2018 I decided I was tired of spending a small fortune on hair cream. I felt like there had to be a better way to manage my curls for less money.
I went looking for a more inexpensive product and found the Curly Girl Method instead.
After
I spent a couple of weeks doing some research, then I decided to give the Curly Girl Method a shot.
I saw results almost instantly, but I suspect this was largely because I'd given up regularly heating and frying my hair years before.
This meant that while my hair likely had some damage from using sulfates and silicones, it wasn't as dry and fried as it would have been if I'd been one to blow-dry or if I was still straightening.
I was able to get some serious curls in under a week by applying a lot of conditioner and squishing the products into my hair to help my curl pattern the way the Curly Girl Method recommends.
My first week of the Curly Girl Method left my hair with good definition, but a fair amount of frizz. That's because I later realized the leave in conditioner I was using wasn't curly girl approved and I had some silicone build up.
But even with a bad product, the conditioning and application steps did wonders for my curls.
Once I got to the bottom of the frizz and buildup, I did another wash with a sulfate shampoo to get rid of the silicone and I started again.
I also got a hair cut, which ended up shorter than I was really going for, but the plus side was it got rid of a lot of my older, more damaged hair.
My early routine involved co-washing with Suave Essentials, Tresemme Botanique as my rinse out, and styling with Shea Moisture's Curl Enhancing Smoothie and Eco Styler Olive Oil Gel.
These products got me through the first few months, but as my hair got healthier, I found I needed lighter products. I still co-wash with Suave Essentials and rinse out with Tresseme, but I chanced out my stylers.
After some trial and error, I landed on Not Your Mother's Curl Talk Curl Cream and Biotera Styling Defining Gel (and sometimes I'll do a light coat of Tresseme Mega Hold gel over top for some added hold).
These days, I can pretty much rely on my hair to look good every day (unless I try something new that doesn't work out).
Overall, I LOVE how my hair looks and feels every single day. This Method definitely required some trial and error, and a little bit of patience at first, but now my hair is so much easier to manage.
I feel like better understanding my hair helps me get to know myself better, which has actually made this process a lot of fun!
If you want to know more about my curly hair routine, you can find that here!
Looking for more guidance on your curly hair journey?
For beginners
If you're new to curly hair care and looking for some help, you should check out the No-Stress Guide to Curly Hair Care!
After spending two years learning and caring for my curly hair, I wanted to create my own, in-depth guide to help fellow curlies create incredible curls in the easiest way possible. 
It took me a while, but I eventually found an approach that helped me create a curly hair routine that fits into my life in the simplest way possible. And now I want to help you do the same!
For more intermediate/advanced guidance
If you've been on your curly hair journey for a while but still have some struggles, check out Curly Hair Problems!
After spending hours scouring the internet looking for solutions to my own curly hair problems, I found myself wishing for an easier, more comprehensive guide to the most common problems.
So that's what I created!
Curly Hair Problems offers you 78 total solutions to the five most common curly hair care problems, including frizz, curl clumps, limp curls, product issues, and scalp issues.
Sound off: Where are you at in your curly hair journey? Have you tried the Curly Girl Method, or are you considering giving it a shot? Tell us about it in the comments!